Coastal Darien Getaway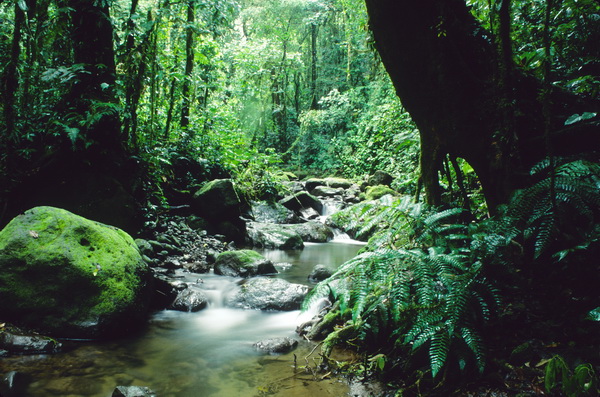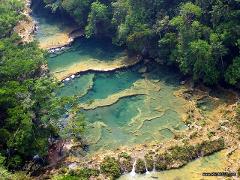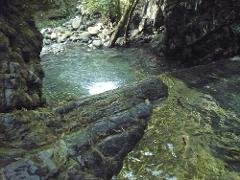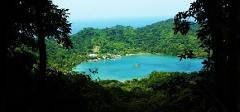 À partir de

USD
850,00 $US
Durée: 4 Jours (environ)
Code produit: Darien
This unforgettable adventure takes place along the historic Gulf of San
Miguel, where the Spanish discoverer Vasco Nuñez de Balboa became
the first European to set eyes on the Pacific Ocean back in 1512.
Day 1 Panama City – Punta Patiño Nature Reserve – Gulf of San Miguel


Early this morning you will be picked up by your Naturalist Guide at your
hotel lobby. Enjoy a scenic 4-5 hour ride from Panama City along the
Pan-American highway, east, to Puerto Quimba, Darien. Along the way,
your Naturalist Guide will give you an introduction to your 4-day
adventure while traveling from a vibrant cosmopolitan city to small
farming towns and indigenous villages; from multi-lane highways to
narrows country roads; from skyscrapers to simple houses along rivers
with meadows and forests. In a small village along the way stop for a
typical Panamanian breakfast where you will enjoy an arrange of local
fritters, fresh fruits, freshly brewed coffee and more local
specialties. Late morning arrive to Puerto Quimba, embark a motorized
boat and go on an approx. 1.5 hour boat ride along the Tuira River
and the Pacific Ocean to the private 65,000-acre Punta Patiño Nature
Reserve, overlooking the Gulf of San Miguel, where you settle into
your private rustic cabin. After a light and refreshing lunch you
will head out on your first excursion of the trip. Lead by your
Naturalist Guide you will hike into the forest in search of nature
creatures and exquisite flora. You will learn about the work that the
National Association for the Conservation of Nature (ANCON) is
carrying out to protect the reserve and how the rainforest is
regenerating. This evening you will take a short walk to look for
caiman, owls and other nocturnal species. Night at PUNTA PATIÑO
LODGE (BLD)

Day 2 The Embera People of the Mogue River


This morning you embark on a motorized dugout canoe and head for the Mogue
River. You will look for Roseate Spoonbill, Ibis, Osprey and Raccoons
fishing along the river. The trip up river takes you through
millenary mangroves making the boat ride extraordinary. You arrive at
the village of Mogue where its inhabitants greet you. After the
formalities and presentations you will be able to learn about their
culture and traditions. You will also have the opportunity of buying
their beautiful handicrafts that are made from natural materials. The
men are expert carvers of Cocobolo wood and the women weave
extraordinary baskets from palm fibers with dyes from different
plants. On your return trip to the lodge you will do a coastal tour
of the reserve. This afternoon is free to continue exploring the area
surrounding the lodge on your own, enjoy the view from the second
floor veranda or enjoy a siesta on one of the hammocks or at your
cabin. Night at PUNTA PATIÑO LODGE (BLD)

Day 3 Punta Patiño Nature Reserve
After a hearty breakfast you will enter with your guide into the primary
forest of the reserve. The emergent tree species here is the
impressive Cuipo. You will hike a back trail in search of more flora
and fauna. You return to the lodge in time for lunch. This afternoon
you board your boat for a coastal tour of the reserve and the sea
bird's nesting areas of El Morro.
Night at PUNTA PATIÑO LODGE (BLD)
Day 4 Return to Panama City


Early this morning you can continue birding with our guide or we may opt
for taking a dip in the Pacific Ocean and enjoy the tranquility of
the isolated beach. Midmorning you take a boat ride to Puerto Quimba
and go from there by land back to Panama City. Drop off at hotel late
afternoon. (BL)

B (Breakfast), L (Lunch), D (Dinner) – meals included

Trip Classification


Moderate hiking with rolling hills and optional activities like extended
nocturnal hikes

Lodge accommodations are rustic, but comfortable


Price: $850 per person + 7% tax (double occupancy) – minimum 4 passengers -

Included:
3-night lodging at Punta Patiño Lodge




Meals as specified in the itinerary

(B-Breakfast, L-Lunch, D-Dinner)



Panama City hotel
Meals not specified in the itinerary

Alcoholic beverages
All land/water transportation on the tour
Park and related entrance fees

Bed sheets and shower towel
Toiletries

Gratuities and extras
Local guides´ services and expenses
Disclaimer & Note
Prices and itineraries are correct at the time of printing, however they are
subject to change due to tidal/weather or local conditions,
availabilities or factors beyond our control.


Recommended Equipment Checklist
Binoculars (preferably 7x35 or bigger, also available for rent at Ancon Expeditions)

Camera with extra batteries & film
Water bottle
Lightweight/quick dry cotton clothes

Windbreaker, Rain gear
Flashlight with extra bulb & batteries
Sandals, sneakers / hiking boots
Swim wear, Insect repellant, Sunscreen, Hat
Masking tape for flee protection / capture
1 Duffel bag / small suitcase
Money in small denominations
1 day pack / dry sack (incl. zip lock bags)
Toiletries & personal medications
Lodging Information
Punta Patiño Lodge
Punta Patiño Nature Reserve is the largest private natural protected area in
Central America and part of the Darien National Park complex of
preserved lands. The Punta Patiño lodge is located atop a bluff
overlooking the Pacific Ocean to the South and surrounded by the
natural splendour of the area. Its ten well appointed, very rustic
cabins are air-conditioned and have private bathrooms. A dinning hall
and a chapel dating back to the early 20th century are all part of
the lodge's facilities. Electricity is only available after sunset
to sunrise (approximately from 6:00 p.m. to 6:00 a.m.)
**Please remember that there is no cell phone reception or stores in most of
the area you will be traveling to on this excursion.**