Chad Gerewol Festival - Festival of the Nomads in the Desert (26th September, 2020)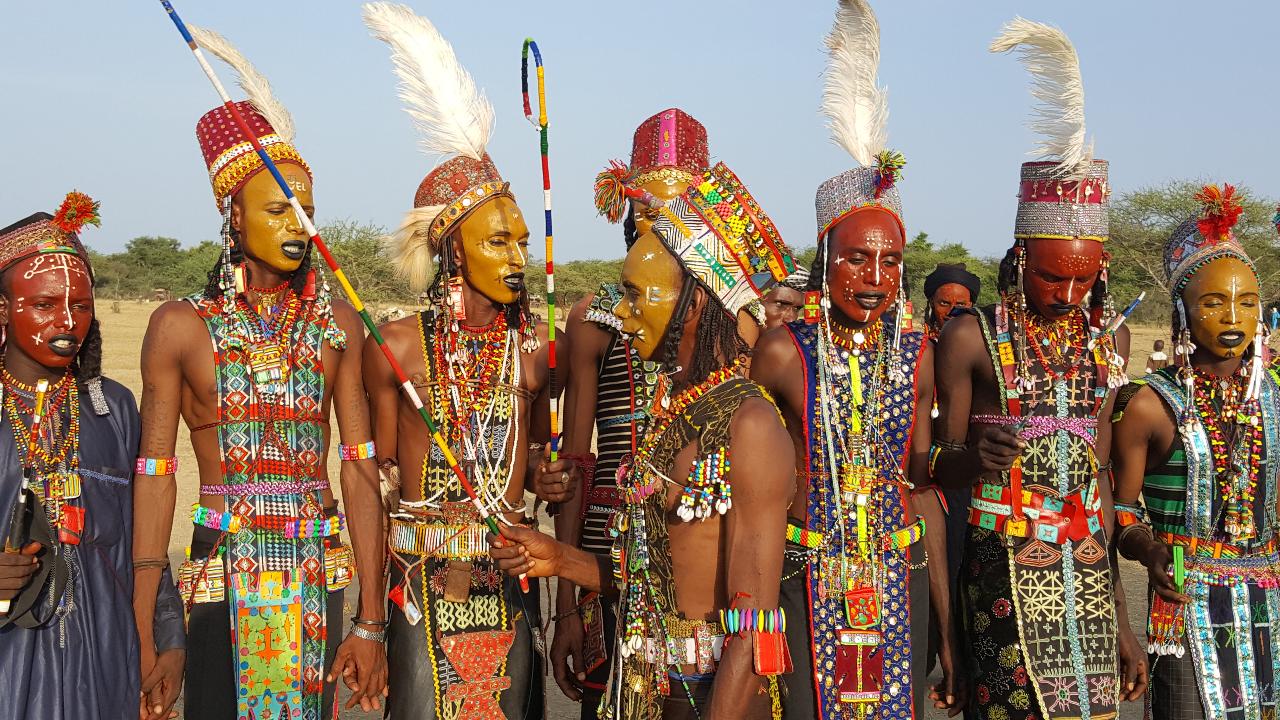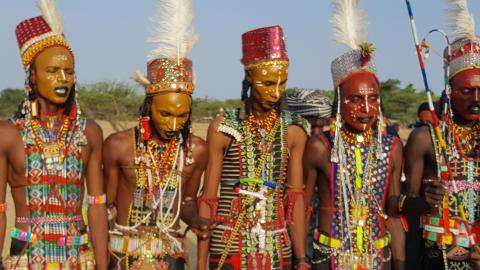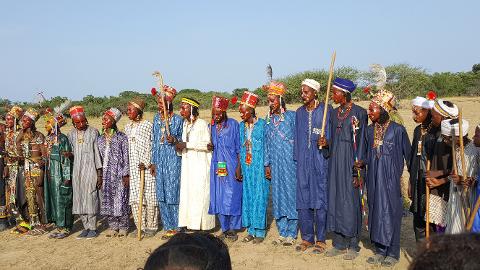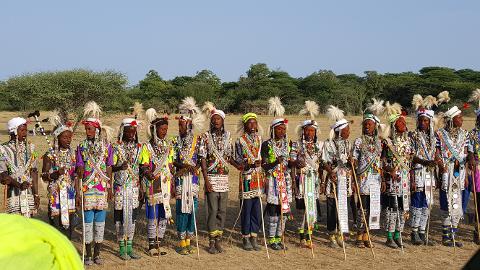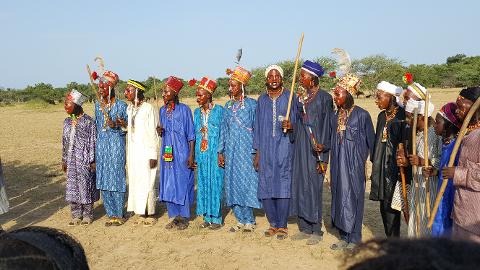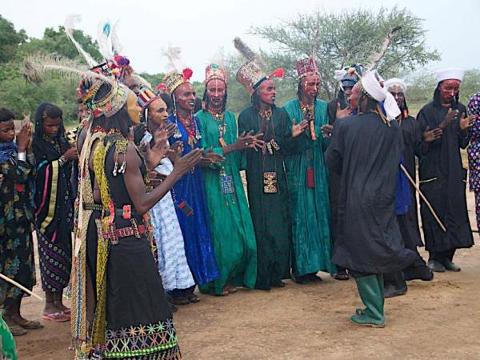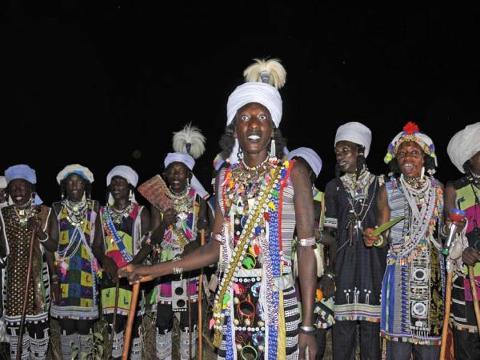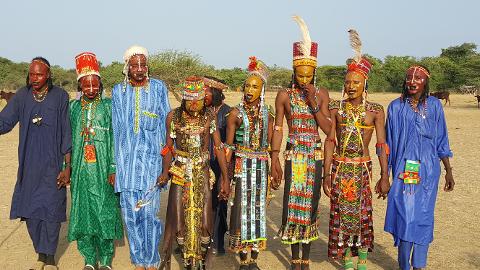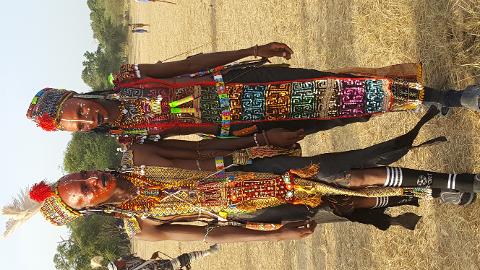 기간: 8 일 (대략)
위치: Ndjamena
상품 코드: chadgerewol
ITINERARY (Capital > Durbali > Mbororo Nomads)
The date of the festival is going to be around September 26th (to be confirmed). Guests must arrive in N'djamena on the 23rd or 24th of September.
Chad TT is proud to carry a LOW PRICE GUARANTEE on this tour for all our valued guests, as the direct operator and handler for most tour groups and agents in Europe, Japan, and America.
Come join the Sahel's Greatest Show!
Chad Gerewol Tribal Festival - Festival of the Mbororo Nomads @ Dourbali, Deep Desert

(NOTE: This is not the Niger Cure Salee Festival, often confused for this event.)
THIS IS A PRIVATE TOUR - NO MINIMUM NEEDED TO BOOK, AND THIS IS YOUR GROUP AND TRIP!!
The
Gerewol Festival
is a spectacular display of traditions and culture that have been around for hundreds of years, and have remarkably remained very authentic. In the blistering desert heat, the focus of the festival is around these young men as they compete for a wife who ultimately choose them based on a number of factors.
This festival is sure to be one of the most unique experiences that Africa has to offer, and one of the least known as well. The tour is packed with color, culture, food, and once in a lifetime experiences, you will not find anywhere else.

Thanks to attractiveness being a large part of the courtship equation, the colorful costumes and original make up the men have worked tirelessly on is of a grand scale. Typically made up of mud and clay, it is said that in order to prepare their make up and to be unique, they sometimes walk for days finding a new ingredient to include as part of their attire.
You'll have the opportunity to watch these men dance and sing songs for hours on end in order to prove their stamina to their prospective wives.
Itinerary:
Day 1: Upon arrival at N'Djamena airport, you'll be met and transferred to your hotel in the city. Depending on the time you arrive you can opt to rest for the remainder of the day or head out and explore this great city.
Day 2: After breakfast this morning, your guide will pick you up from the hotel for a city tour of N'Djamena. Later this afternoon, relax at the hotel. Meals are not included today.

Day 3: The next four days focus 100% around the festival. Making the decision to experience this festival is already impressive as it is an opportunity of a lifetime that very few westerners will ever have a chance to see.
Not only will you witness traditional dancing, colors, jewelry, and face painting - you'll also have an amazing amount of time to interact with people of the tribes while you take in one of the most spectacular festivals in Africa.
Durbali is home to one of the Sahel's most important markets, over the course of the next five days we will spend some time here as well. The market offers another occasion to interact with locals and immerse yourself in the culture. (BLD)
Day 4: Full day of Gerewol Festival (BLD)
Day 5: Full day of Gerewol Festival (BLD)
Day 6: Full day of Gerewol Festival (BLD)
Day 7: N'Djamena - We return to N'Djamena today! Afterward, you can enjoy a delicious meal in the restaurant. Visit the city, market, and museum of Gaoui. Hotel Soluxe (BLD))
Day 8: Today you will transfer from the hotel to the airport for your international flight.
End of tour.
Included:
- All transfers as listed in the itinerary
- All food as listed in the itinerary
- All accommodation as listed in the itinerary
Excluded:
- Travel Insurance
- Personal items
Note: Ask us for tour hotel add-ons, Niger or Chad tour extensions or add-ons, or other additional services for photographers or school groups and film crews.