Baobab Avenue and Bemahara Tsingy (Tsingy de Bemahara) Tour (West) with Kirindy Forest Reserve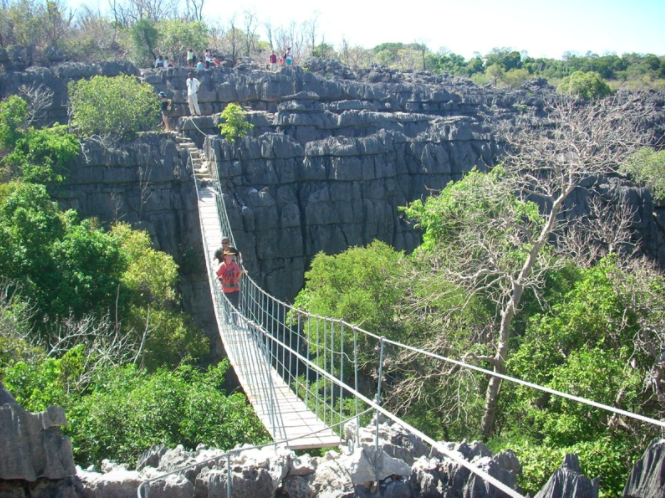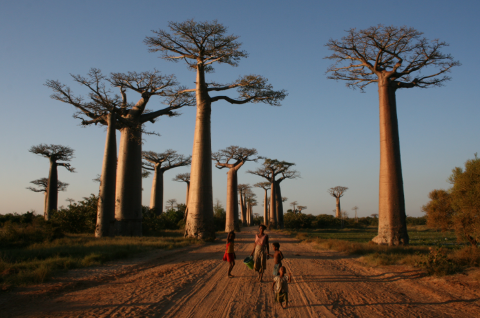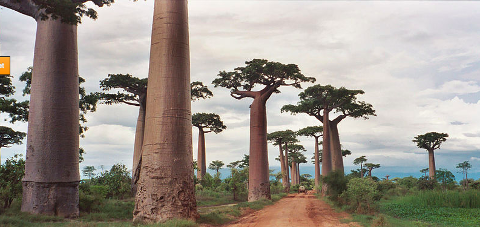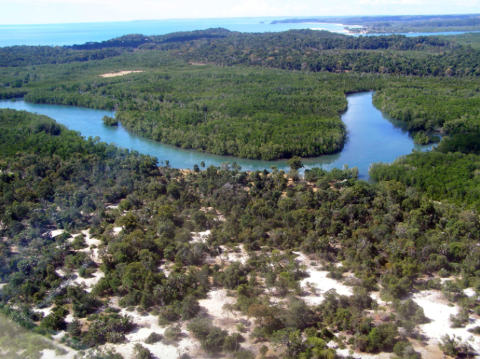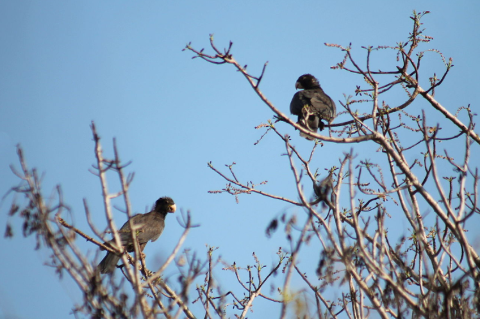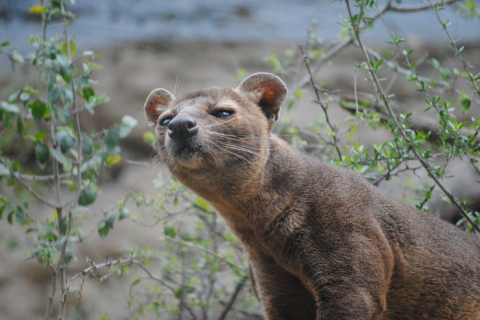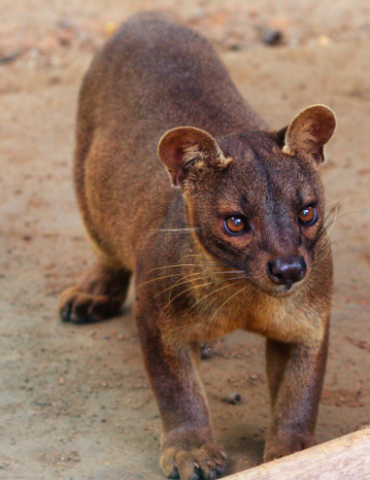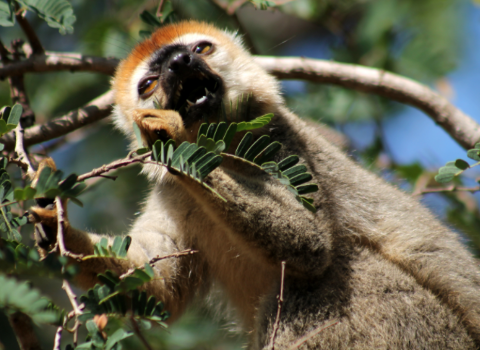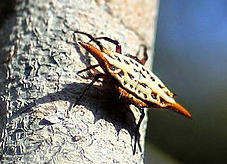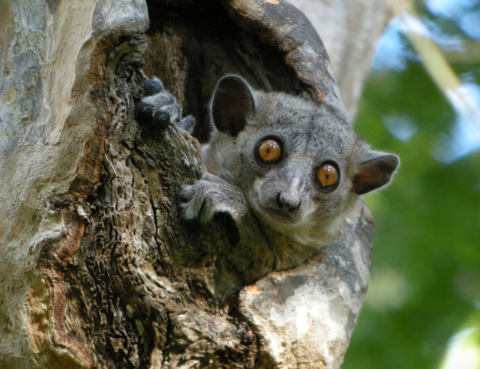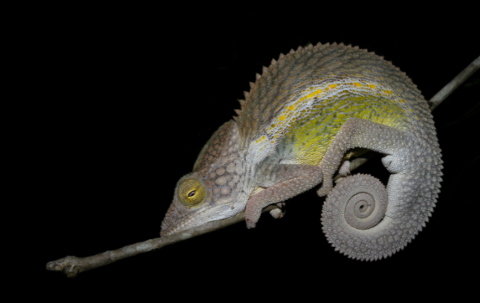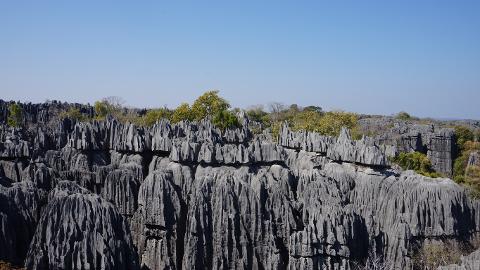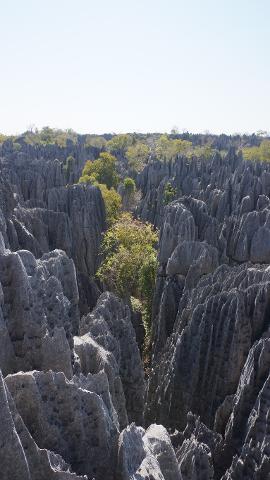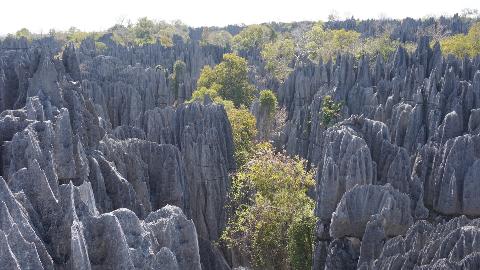 Varaktighet: 9 Dagar (cirka)
Plats: Antananarivo
Produktkod: bemahara
Madagascar Baobab Avenue and Bemahara Tsingy (Tsingy de Bemahara) Tour (West) with Kirindy Forest Reserve (Includes the Grand Tsingy and overlanding adventure!)
THIS IS THE WEST CIRCUIT BY ROAD VERSION, SKIPPING THE RIVER JOURNEY, AND OVERLANDING THE ENTIRE WAY
As we make our way south from Antananarivo (Tana) to Morondava and back, the tour offers an incredible opportunity to explore the landscapes and endemic wildlife and plants of Madagascar.
A glimpse of the tour includes the Kirindy Reserve which is home to multiple species of lemurs only found on the island and trekking the natural wonder that is the Tsingy Park.
Itinerary:
Day 1: Arrival at Antananarivo
Welcome! Once you arrive at Ivato Airport today in Antananarivo (Tana), you'll be greeted by our representative and transferred to your hotel for check-in.
Accommodation at Chalet des Roses hotel or similar
Day 2: Antananarivo – Antsirabe
This morning after breakfast you'll depart for Antsirabe. The road is quite a scenic route that includes a panoramic view of terraced rice fields and also the tombs of the Highlands of Madagascar. Our first stop will be a visit to a handcrafted aluminum pots factory in Ambatolampy, we will then take some time to visit the city.
Once we arrive in Antsirabe this afternoon, we will enjoy some workshops of local artisans of Madagascar.
Antsirabe is the second largest city in Madagascar and is also called the "City of Water" as it is home to many springs and sources of warm thermal water.
Day 3: Antsirabe – Kirindy
After breakfast this morning we will make our way west to view the famous Baobabs. Western Madagascar has a beautiful landscape complete with the picturesque rice paddies often seen in photos. Our drive later in the afternoon will be approximately 35 kilometers on a dirt road. Although the ride is likely to not be the most comfortable one you've had, it does offer magnificent landscapes. Once we arrive at Kirindy, we will check-in to our hotel.
This evening, around 6 pm, will include a nocturnal visit to see the Lemur Mouse.
Accommodation at Camp Amoureux or similar
Day 4: Kirindy – Bekopaka
This morning we will enjoy breakfast at the hotel and then head off to visit the Kirindy Forest.
The Kirindy Reserve is famously home to approximately eight species of lemurs, endemic reptiles, and much more. The dry deciduous forest is a protected area and an incredible ecosystem all around. Today as we visit the reserve, we have the possibility to observe lemurs, and the Fossa (Mada's largest predator).
We will then continue on our dusty road for about 2 hours as we make our way to Tsingy de Bemaraha National Park. Next, we will transfer by ferry to Belo sur Tsiribihina and then continue on to Bekopaka, a small town, arriving in the late afternoon to our hotel.
Accommodation at Le Grand Hotel or similar
Day 5: Bekopaka
After breakfast at the hotel this morning we will enjoy a day at the Tsingy de Bemaraha National Park. Tsingy is the Malagasy word for "walking on tiptoes". The site is home to many pointed limestone formations, hence the reason to "walk on tiptoes". While there are some areas of the park open, there is a large portion of it that has remained relatively impenetrable.
The park is ranked among the heritages of the UNESCO World Heritage Site and is home to an exceptionally large number of endemic fauna and flora. This morning will include an excursion on Manambolo River to discover the tombs of Malagasy ancestral, Vazimba who are said to be the first inhabitants of Madagascar. Here, we can also discover caves with stalactite and stalagmite, different formations that hang from the ceilings of caves typically caused from minerals dripping from the cave.
Our visit here will be between two and three hours and then we will visit the small town of Tsingy. This afternoon we will head back to Bekopaka Village.
Accommodation at Le Grand Hotel or similar
Day 6: Bekopaka
This morning, after breakfast, we will take a car to Big Tsingy location 1 - 1.5 hours from the hotel.
Big Tsingy is an incredible display of nature. Today will include about four hours of trekking as we walk through this limestone forest. While Big Tsingy is not really a difficult trek, it does have many hanging bridges and looking down is not for the faint of heart!
Accommodation at Le Grand Hotel or similar
Day 7: Bekopaka –Morondova
After an early breakfast at the hotel this morning, we will depart back to Belo sur Tsiribihina. We will then transfer by ferry to Tsimafana. Upon arrival, we will continue on a dirt track till Morondava.
Once in Morondova we will stop at and enjoy a sunset in perhaps one of the most famous locations in all of Madagascar, the Avenue of the Baobabs. Once you've soaked in this beautiful location, and taken some amazing photos, we will make our way back to the center of the city.
Accommodation at Chez Maggie or similar
Day 8: Morondava – Antsirabe
Once we have enjoyed breakfast this morning, we continue back to Antsirabe via Miandrivazo where we will stay overnight.
Accommodation at H1 hotel or similar.
Day 9: Antsirabe – Antananarivo - Flight Home
After breakfast, you'll depart back towards the capital, Tana. We will have a short visit of the city today where you'll have the opportunity to pick up some last minute souvenirs or treats at the local craft market, the biggest one in the city. You'll then be transferred to the airport for boarding formalities and your flight home.

End of our service.
Included:
Transfer airport - hotel – airport
4wd with English or French-speaking Driver as well as fuel for the entirety of the tour
Basic hotel accommodation
Breakfast
Entrance fees and local guide in national park and reserve mentioned in the program
Ferry in Belo sur Tsiribihina
Not Included:
Domestic and international flights
Lunch and dinner
Drinks
Tips
Personal expenses
Visa and airport taxes
*You must bring travel insurance to participate in this trip.