Nyiragongo Volcano Tour - 2 Day Overnight Tour from Goma (Permit Included)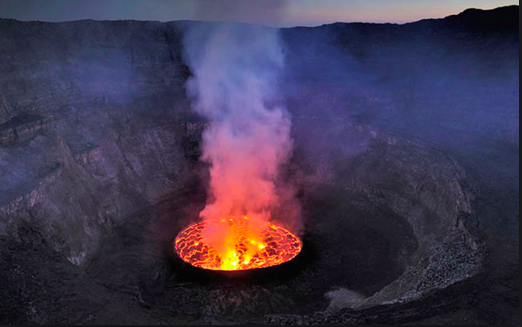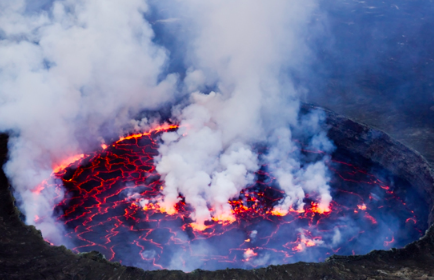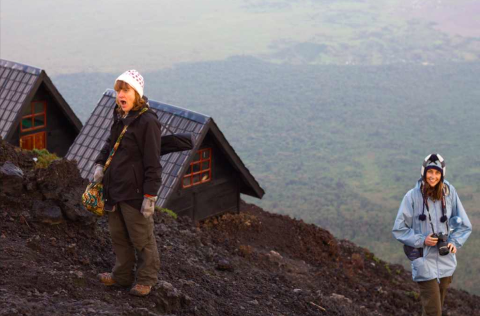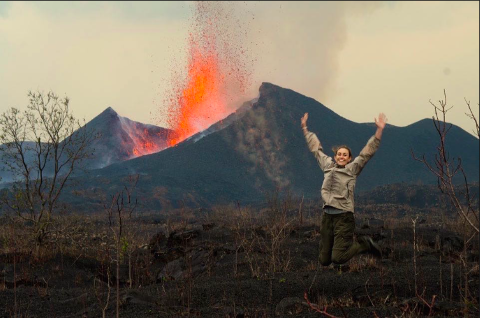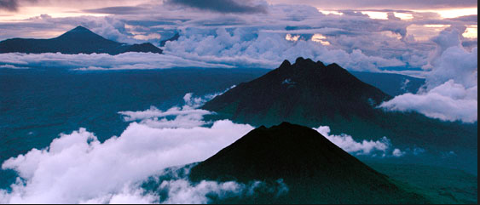 Duration: 2 Days (approx.)
Product code: Volcano2d
The Virunga national park is a world heritage site where dwells the rare Mountain Gorilla & most of the big game animals of Africa. It has the highest amount of biodiversity of any park in Africa and is It is the oldest African Park.
NEW FOR 2017! - OPTION FOR ADDITIONAL DAY AT VOLCANIC EYE AND SUMMIT, AND ESCORT WITH THE PREMIERE VULCANOLOGIST IN AFRICA!
CTT has partnered in support of the research of Dr. Celestin, the Scientific Director of the Goma Volcanic Observatory. Inquire for a special tour with a real volcano expert (the best in Africa) and the Permanent Secretary of CPDRG-NK, who (under very strict rules and supervision) can arrange exclusive and special access to parts of Nyiragongo that no other operator nor park authority can. (Please note that reservations are based on Dr. Celestin's schedule and on advance notice.)
Itinerary - Nyiragongo Volcano (Budget 2 Day Tour from Goma/Kibati)
Why Us?


We work directly with the Virunga National Park Authority (visitvirunga.org) and ICCN to bring tourists and grant visas to incomers and provide secure transport and safari guides, and are a supplier and supporter of the Virunga lodges, staff, and conservation efforts, and supply about half of their operators too in the Congo with logistics and materials in the region. Our mission is literally to promote the park to you.
We can arrange everything from your before-and-after hotels to custom requests.

We have experience in many different locations and situations in the region, in many different challenges and local circumstances, know all routes in and out and safety procedures, have guides and friends in the parks with deep education and experience in the wildlife and their movement, and have long standing contacts within the many different groups and cultures in the Kivus region. - Decades' worth.

This tour can start in Kigali, and we can arrange transportation and visa for all tourists with Virunga Park, and with pickup at all hotels and locations in Kigali.

Day 1: Up You Go! - To The Summit of Mordor!


This morning depart to Kibati 30 minutes from Goma and up towards Rutshuru, through the lava fields. You will climb, during 3-5 hours, the Nyiragongo volcano (3,470m high). You will reach the smoldering summit and gaze into Mordor itself!

When you reach the top of the volcano, you will be welcomed by your trekking team and set up tented camp. Dinner and accomodation are to be brought as well as sleeping gear (or you can rent on request) All night, you will observe breathtaking and unforgettable views of the live volcano! It glows red at night and is the single largest volcanic live lava lake on earth!


Day 2: The Most Amazing Show on Earth - And Back Down (Congratulations!)
After admiring the once-in-a-lifetime sunrise (
which takes place around 6 o'clock
) and the masses of swirling clouds glazing the valleys below you, gaze out between the sister volcanoes of Karisimbi and Visoke, and after taking a hearty breakfast in the frigid air, you will walk down the volcano amidst beautiful and highly diversified volcanic flora, and some positively alien and bizarre plants.
Picnic and make your way back to Kibati to rest your legs and relax tonight in Goma where you are dropped off at a hotel of your choice (we can book hotels in Goma on request in all budget ranges.)
Notes and Optional Additions:

-CTT Can arrange your roundtrip private transfer (RT) from anywhere in Kigali on Day 1 & 6 for $399 for a car with 3 people
-CTT Can arrange your visa for DRC on arrival at the park (at the Goma/Gisenyi border) or in advance in any DRC Embassy
-You must bring your own food and tent and sleeping bags for this tour, or you may rent gear through us in Kigali/Goma.
-Yellow Fever Vaccination is required for entrance into DRC, as well as any other mandatory vaccinations (Ask Us.)
-Virunga is visitable year-round and the park is currently open and safe for tourists.