Buenos Aires SkyDiving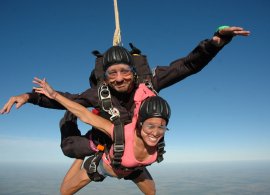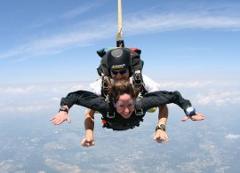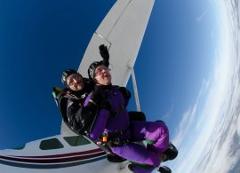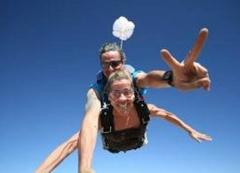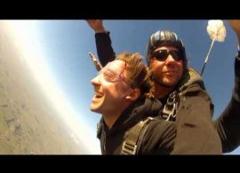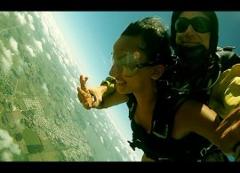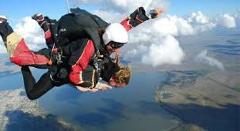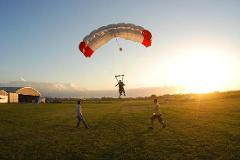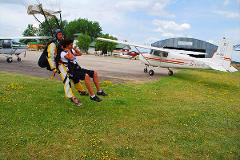 Duration: 1 Days (approx.)
Product code: BASD
This is currently our most popular product and we carry a
Low Price Guarantee.
You will not find this nor similar products for a lower price anywhere in Argentina, on the internet, or in the world, or we will match it and give a further discount off!
See Buenos Aires in a whole new way - with a
skydive high above the city
! Take the plunge from high above the earth to experience the thrill of a lifetime!
Receive instructions from a
certified trainer who will complete the jump in tandem with you
. After a briefing, you will set off and up into the clouds!...Once at altitude, reaching 3,000 meters, you will jump and free fall for approximately 45 seconds, then glide back to the ground under the open canopy for approximately 5-7 minutes.
You can experience the adrenaline rush and sudden thrill of the jump
in
some of the most beautiful and memorable landscapes on earth!
Dive with a certified, professional, safe, and licensed teacher who will ensure that you have an unforgettable experience during your plunge over some of the most iconic areas of Argentina. *All flights with AFA for Tandem Skydiving leave from your designated hotel in greater Buenos Aires. Pickup time will be supplied on your tour confirmation voucher, as well as a contact number.


Skydiving is in Lobos, 120 km from Buenos Aires.
You can either go on your own or take our transfer service -(book this as an extra on your confirmation page) - that will pick you up, wait for you, and take you back to the hotel.
It is about 2 hours drive on average, though a nice drive, each way.

You can be back to the hotel around lunch time or early afternoon if you go skydiving in the morning
**Cancellation due to bad weather will warrant a full refund.

***
AFA Carries a Low Price Guarantee on this tour
Flights Cancellations and Course Changes:

The flight course and departure time could be changed due to weather condition or other inevitable reasons.
Please understand that your flight itself also can be cancelled for safety reasons.
Safety is the top priority for all AFA tours and staff, and we are working 24 hour to keep you safe.
Why Us?
Rest assured at the skydiving operator's safety record and AFA's low price guarantee.
Book your adventure today
and sky dive over Buenos Aires for unforgettable memories and excitement today!