Dubai Desert Odyssey Escape - Secluded Desert Resort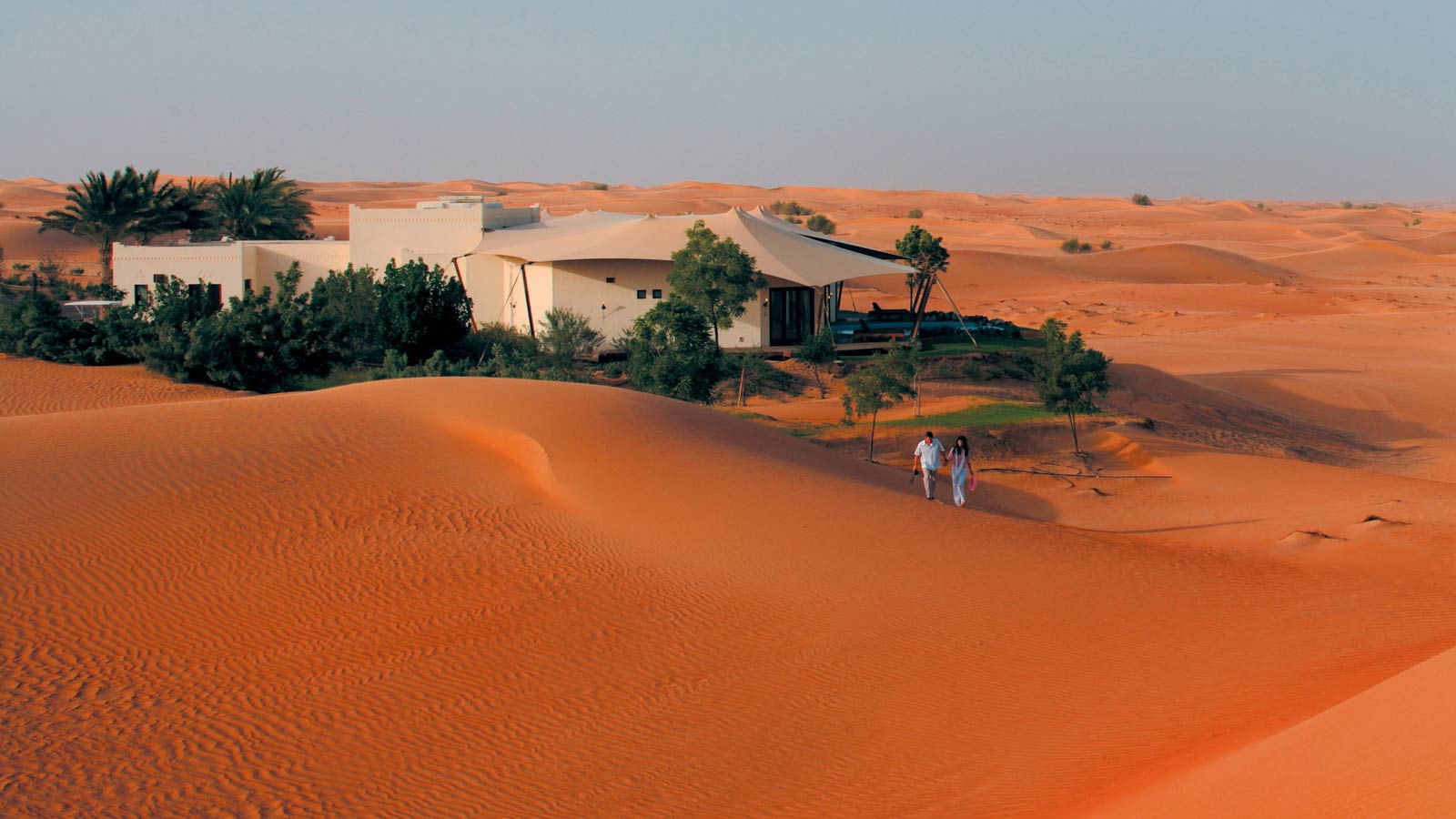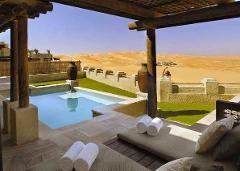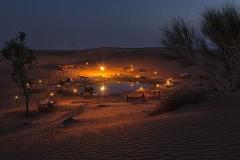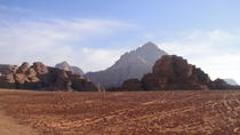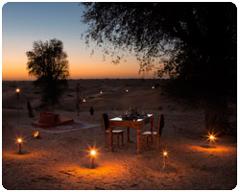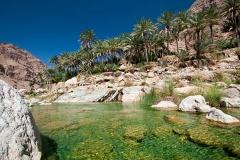 Duration: 2 Days (approx.)
Product code: Dubaidesert
Whisk yourself far away into the soul of Arabia and into the legendary starry nights, reverent silence, and sublime dunes and Holy Landscapes of the desert. Escape from the glitz and blitz of the city, and take a night or a weekend alone, with your friends, your partner, or your family - in the most timelessly scenic and relaxing setting of your imagination, nestled in the wilderness, bliss, and the sweeping, curving dunes of the Dubai Conservation Reserve area. This is a night and a weekend to remember. A must-do in Dubai, and the best way to "get out for awhile."
Let DFA spirit you away to the sublime.

-Our Luxury Resort in Dubai Conservation Reserve is run by Starwood Hotels and Resorts and offers special rates to the esteemed guests of Dubai Flight Adventures.Our desert abode is quite an upgrade from the ancient and features comfortable, beautiful adornments and traditional Arabian hospitality in the most remote and isolated reaches of the Emirates.
*Packages include round-trip transfer from Dubai or Dubai International Airport, as well as all activities, food, and taxes.
Luxury Package

Enjoy a 5-Star Desert Resort and Spa with exclusive and remote location in the Dubai Desert Conservation Reserve. Unwind with a catered candle-lit dinner in the dunes with top service, as well as prestigous rooms and spacious regal suites, beautifully furnished with a unique collection of authentic Arabian artifacts and antiquities. Enjoy wildlife drives, guided nature walks in the nature reserve, archery, falconry, desert driving, horse-riding, camel-trekking and sundowners.
Price: $1,899 per person per night