Kisangani ("Stanleyville") Day Tour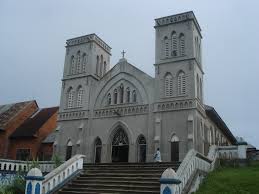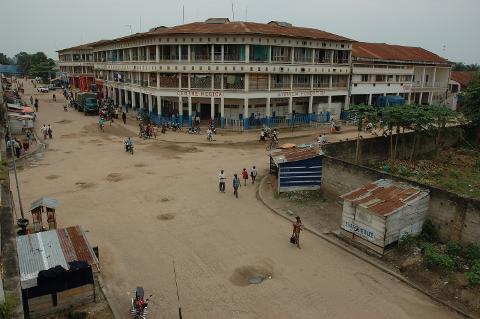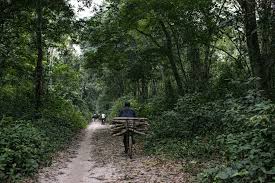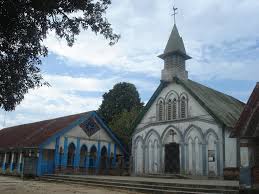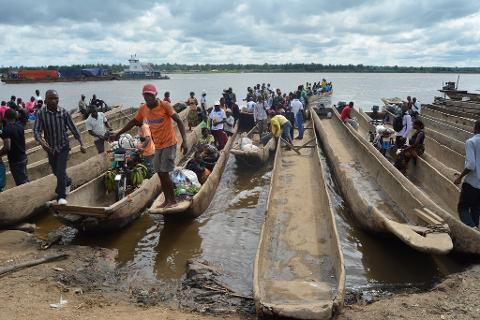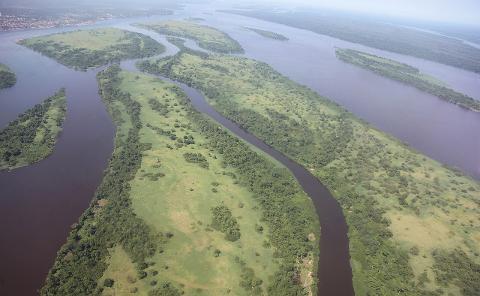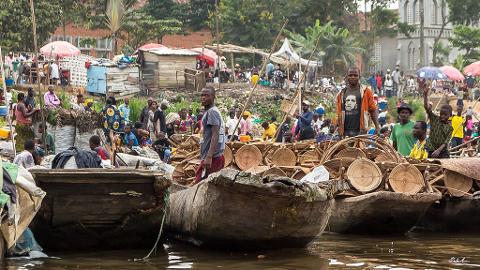 Duration: 9 Hours (approx.)
Location: Kisangani
Product code: kisanganiday
Resting along the banks of the Congo River,
Kisangani
is the second most important port after Kinshasa. The port is a commercial hub for both river and land transportation and a major distribution center for this part of the country. Kisangani is the third largest urbanized city in the DRC and is packed with history and culture.
Kisangani is the farthest navigable point upstream from the mouth of the Congo River and has been the commercial capital for of the northern part of the country since the late 19th century.

Formerly known as Stanleyville, Kisangani has been in the cross-hairs of war several times over the years and through the Congo Wars, and much of it has been destroyed and rebuilt over time. In some areas, it is clear to see the European influence in the architecture. There is quite a contrast between the modern day buildings in the city and the walls of the jungle that lies on the outskirts.
From historical monuments to an incredible forest, today will give you a great scope of the city and a chance to form your own opinion of a modern-day Kisangani.
Itinerary:
After breakfast this morning, around 8am your guide for the day will pick you up from your hotel to begin the tour of the city. Today you will have a chance to adventure through the town and experience the different buildings and many points of interest.
In no particular order today, you will make your way through Kisangani's botanical gardens, museum, architecture, and 1st Avenue.
The Rosaire of Note-Dame Cathedral, the central market, and the headquarters of all major banks in the city are located on the famous 1st Avenue. The city is a major hub for the National University of the Congo and includes the Medicine Faculty - famously known by the Polio virus conspiracy.
The National Museum of Kisangani offers an extensive collection of ancient Congolese and East African archaeological and ethnological artifacts.
Other points of interest today will include many hotels as you admire their architecture and monuments within the city. Place de la Femme, a monument dedicated to Boyomaise women, and Mobutu's residential home.
In the eastern part of Kisangani on the Congo River, L'Île Mbiye is an incredible forest ecosystem that compromises of dryland forest, flooded forest, and swampy forest. There are great efforts that go into the forest conservation and the area offers an incredible example of nature at its finest on the outskirts of the Congo's third largest city.
This evening, you will be dropped back off at your hotel.
End of services
Included:
Entrance Fees
Transport
Pickup + Dropoff from Hotel
Excluded:
Meals and Drinks
Accommodation
Travel Insurance