DRCongo Side - Rwenzori Mountains Trekking (from Kisangani or Goma)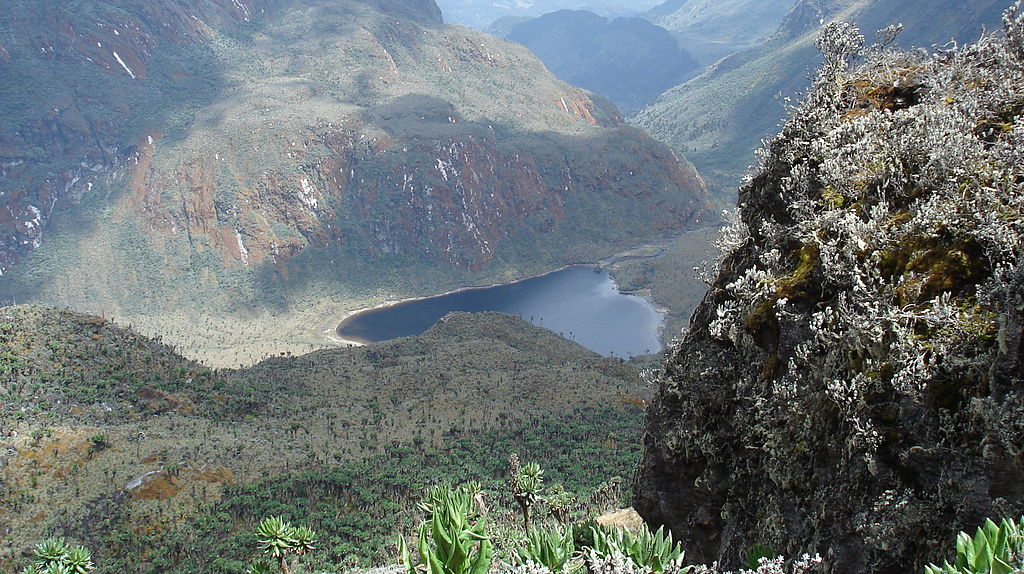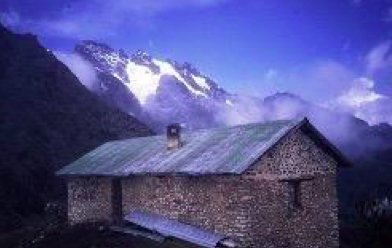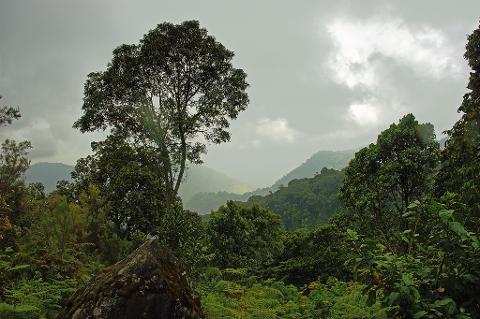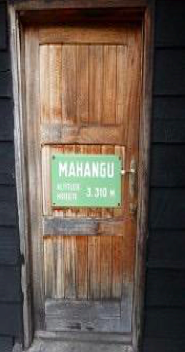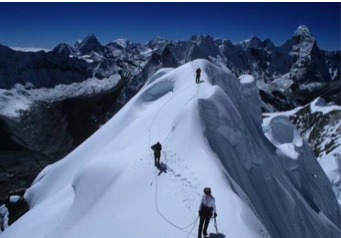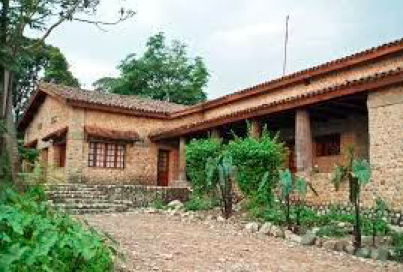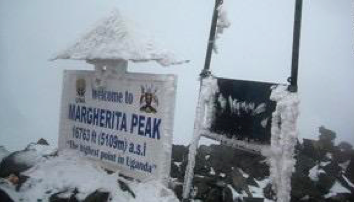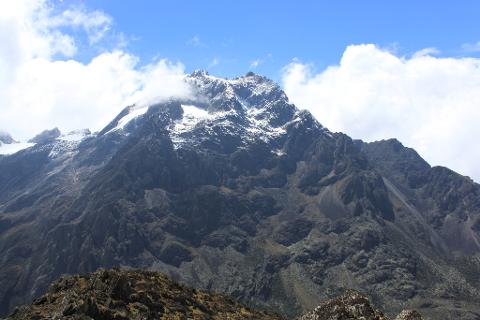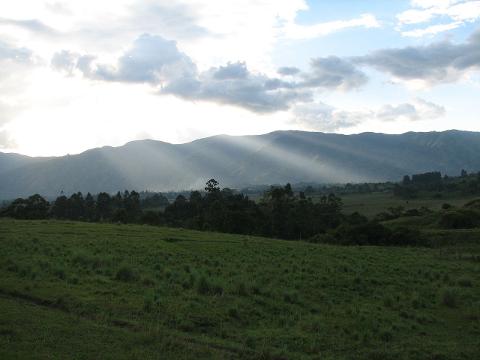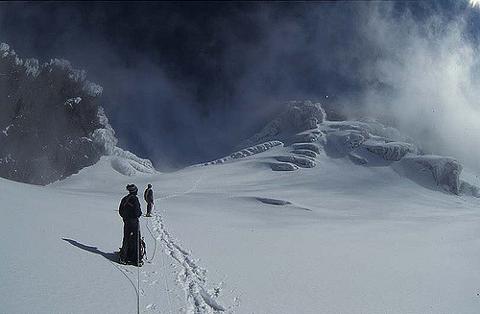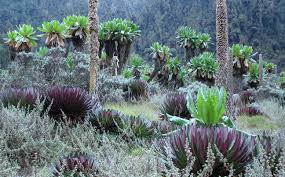 Duration: 8 Days (approx.)
Location: Kisangani
Product code: rwenzoritrek
The Rwenzori Mountains are steep, rugged and very wet. With many of the East African mountains of volcanic origin, the Rwenzori Mountains originated from the creation of the Albertine Rift. The Park forms part of the Virunga Park in DRC and on the other side towards Uganda, covers most of the center and eastern half of the range. The range includes Africa's third, fourth and fifth highest peaks with plenty of landscape variations ranging from glaciers, snowfields, and lakes of spectacular beauty. The park is host to five unique vegetation zones, many rare, endemic, and endangered species, and the richest mountain flora in Africa - a very unusual cloud forest of huge heathers, groundsels and lobelias, draped in layers upon layers of slick mosses.
CTT is proud to offer an incredible experience of trekking and climbing to the Rwenzori Mountains in the north of the park. Also referred to as the "Mountains of the Moon," the mountains reach a height of 5,109 m and contain the largest glaciers left on the African continent. Trekking and climbing the Rwenzoris, you have the opportunity to experience a wide variety of flora and fauna and remarkable landscapes that include bamboo forests, lakes, snowcapped peaks, and alpine meadows.
Chimpanzees, Okapi, forest elephants, and numerous bird species make these mountains their home. The best weather in the Rwenzoris usually happens from January through mid-March and June to late August.
Itinerary:
DAY 1: Kisangani/Goma - Beni – Mutsora
Today, after an early breakfast, we will drive to Bangoka International airport to catch a shared flight to Beni. From Beni, we will transfer into a private vehicle and head to Mutsora at the National Park Headquarters.

Dinner and overnight at Virunga National Park tent.
**Mutsora is the starting point of Rwenzori Mountain. This is where the hiking of the mountains will start and end here.
DAY 2: Rwenzori Mountain hiking: Mutsora – Kalonge
This morning we leave Mutsora through Mutwanga and make our way to the first station Kyandolire, here marks the park limits. From Kyandolire, we will hike to the first hut Kalonge and spend the night. The hike to Kalonge is approximately 5 - 6 hours and includes many stops.
Your hike today is not a difficult compared to the other days ahead. Today we will also pass through a few rivers where you're able to collect fairly clean water if you choose.
This evening we will spend at Kalonge hut.
DAY 3: Kalonge–Mahangu
Our day begins at 8am this morning. Today is typically considered the most difficult day of the hike. It is very strenuous because you are constantly and gradually going uphill. Over the course of the day, you will ascend over 1500m taking you about 5 -5.5 hours. We will spend our night at Mahangu hut (3310 meters), which is very similar to Kalonge.
DAY 4: Mahangu - Kiondo
Today is again, another early start. Although our hike today is not as strenuous as the day before, is still exhausting. Our day involves constantly trekking over moss-covered tree trunks and roots while heading uphill. Today you will hike for about 5 hours and end up at Kiondu Hit, which sits at 4303 meters.
Kiondo hut offers a very beautiful view of the valley, the mountains, and the glacier.
Here, about an hour is recommended for a tea break before heading upward to Wasuwameso (4462m), if the weather permits. Wasuwameso is the highest point that a non-mountaineering expert can reach, and it offers an incredible view of everything - Lake Noir, the valley, Stanley Plateau, Lake Vert, Peak Albert Peak Margherita, Peak Alexandra, and the glacier - all this, of course, depends on weather and visibility.
Our hike from Kiondo to Wasuwameso today is not that difficult and is only about an hour, however, it can be a little slippery due to the moss covered rocks.
You return to Kiondo for the night.
DAY 5: Descending or Continuing
Today you have a choice of whether or not you would like to descend or continue on.

If you choose to continue -
You will make a round trip from Kiondo to Moraine hut and will spend an additional night at Kiondo. From Kiondo to Moraine, you will pass through a pretty nerve-racking part that involves crossing a very deep abyss.
Wasuwameso offers you almost everything you could wish to see during your trek. Though you are closer to Peak Margherita at Moraine, it is only useful if you are summiting. One extra thing that you gain if you continue is a full view of Lake Gris - this of course, is weather dependent.
If you choose to descend -
The way down is possibly the second most difficult day of the trek - likely as hard as Day 2.
Today you will go from Kiondo back to Kalonge, this will take us approximately 6 hours and involves going down really steep hills. The hills can be very slippery and caution must be taken to prevent slipping.
This evening we will overnight at Kalonge.
DAY 6: Kalonge - Mutsora
Today you leave from Kalonge to Mutsora. It's not a long hike and is between 4 and 5 hours, maximum.
Overnight at Mutsora, which was our starting point, in the tent.
DAY 7: Mutsora – Beni / Uganda border
After an early breakfast, we will spend the whole morning (before noon) at Mutsora visiting different projects done by the park and a visit the local palm oil factory before we make our way back to Beni via road.
Tonight we will spend the night at the Rock Hotel (top class based on bed and breakfast, self-contained room with hot shower and internet included).
DAY 8: Beni – Goma
After an early breakfast, we will drive to Mavivi Airport and take the shared flight to Goma. Once we have arrived at Goma Airport, we will take a drive downtown on the way to our hotel.
Our hotel this evening will be IhusiHotel (top class based on bed and breakfast, self-contained room with hot shower and internet included).
End of tour.
Included:
Transportation
Shared domestic flights from Goma to Beni and Beni to Goma
4WD Vehicle
Fuel
Driver
Road & Government Taxes
Accommodations based on top class and tents
Sleeping bags
Porters
Walking Sticks
All Meals in Virunga National Park
Drinking Water
English and French Speaking Guide
Virunga National Park Permit ($200)

Not Included:
International Flights
Visas
Medical Service
Travel/Individual Insurance
Gratuities
Walking Shoes
Special shoes for climbing snow-covered mountains
Rain Coats, warm clothes, and jackets
Jackets
Meals outside of Virunga National Park
Other drinks and anything not specified in the above program
5.5% Taxes and Fees
Note:
Trekkers who want to only to reach the summit hut will need good hiking boots, rain gear, and a warm base layer. Trekkers who want to climb Margherita Peak or the other summits need to bring their own climbing hardware, crampons, and ice axes. Bivouac gear is also recommended. A Virunga Park ranger accompanies all trekkers and climbers and independent porters are available for hire. Porters negotiate their prices on the spot, but the cost is typically less than a dollar per kilogram with a maximum of 15 kg/porter.