Kigali to Goma: Nyiragongo Volcano, Gorilla Trekking, Pygmies, Gisenyi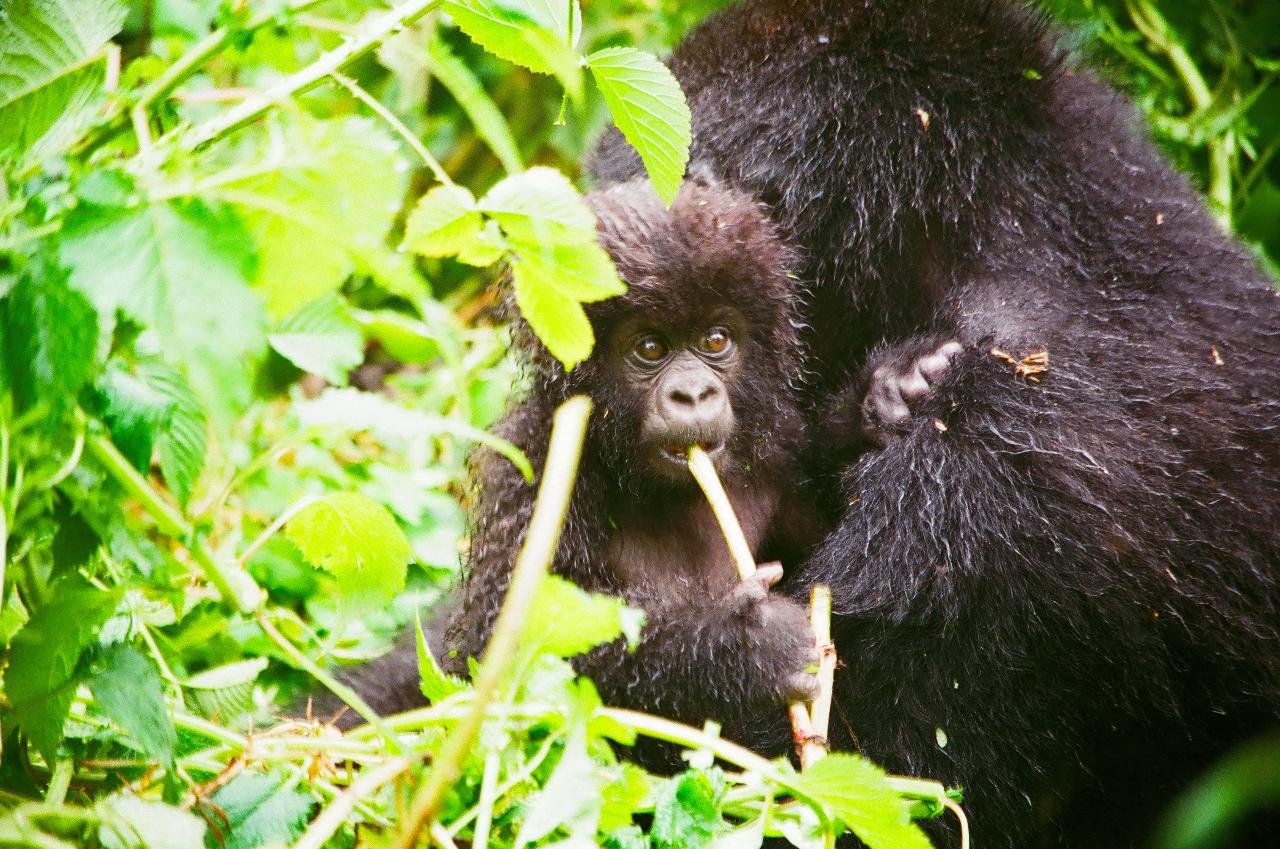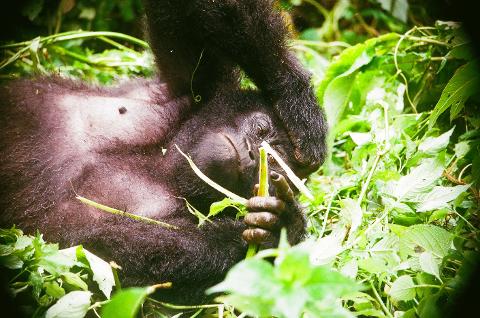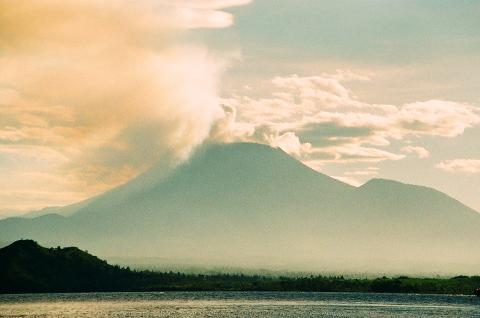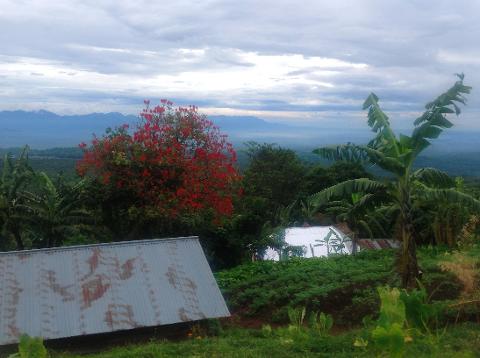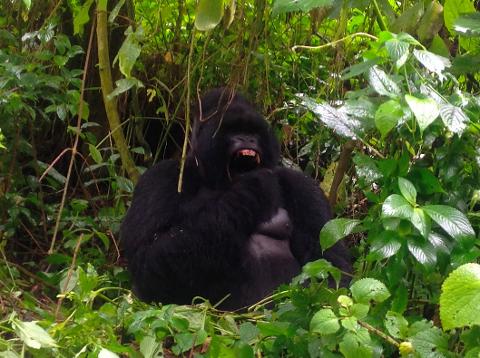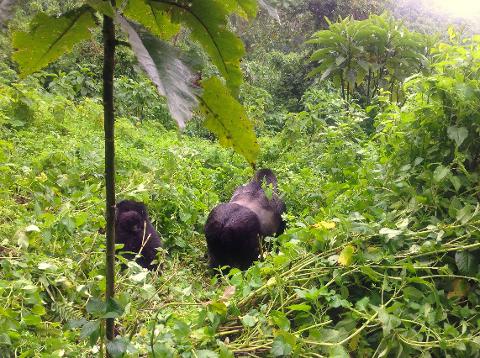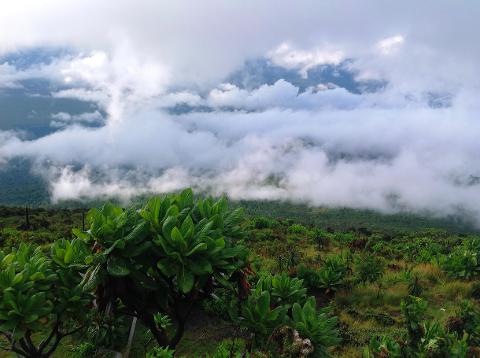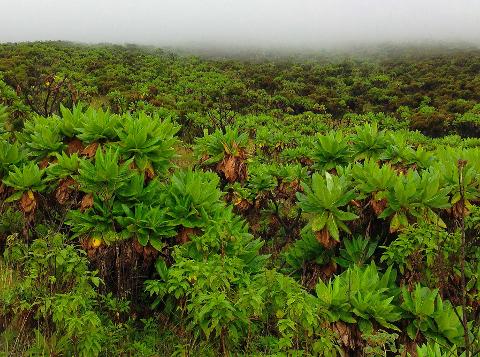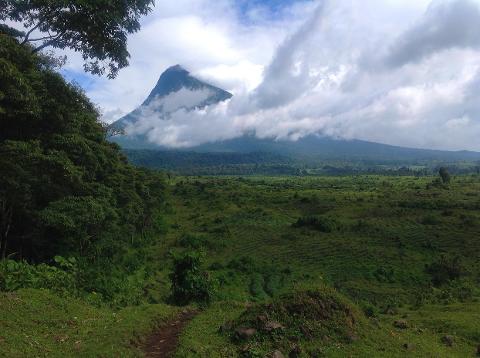 Duration: 7 Days (approx.)
Location: Kigali
Product code: kigali-goma
The Congo is one of the largest countries in Africa, and one of the most beautiful ones on Earth! Virunga National Park is an incredible jewel within and is also the oldest national Park on the plane.

The park was established in 1925 and has the greatest biodiversity of any national park in the world. The park is approximately 3,000 square miles and contains an array of landscapes and wildlife including savannah lakes, mountains, rainforest, hundreds of bird species, and two very active volcanoes - one with a lava lake! Fifty percent of the world's lightning happens in the Congo!
Perhaps one of the most incredible of all wildlife in Virunga is the mountain Gorillas that live within it. Seeing these amazing, threatened creatures in their natural habitat is a once in a lifetime experience that cannot be replicated. As of 2015, the estimated number of gorillas remaining is 900. While there is a large group of people from around the world working to protect these gentle giants, they remain at risk. These animals are highly intelligent with a great nature and are fascinating to observe.
DAY 1: Kigali to Goma
Today you will be received at Kigali Airport and transferred to the Congo border, Gisenyi. After immigration formalities, you will take another vehicle from Goma, DRC, to Lac Kivu Lodge. The lodge faces Lake Kivu in Goma. Tonight we will spend the night here and dinner can be enjoyed at the Lodge Restaurant, Linda Restaurant, or Nyumbani Lounge.
DAY 2: Nyiragongo Volcano
09:00 am - This morning you will be picked up from your hotel or residence in Goma and you will drive to Virunga National Park in the southern sector at Kibati (about 20-30kms). Here, you will arrive at the Rangers Post Patrol, be briefed by the chief ranger guide and then explore Nyiragongo Volcano. We will hike for five hours from the base to the top today, with four stops in between, snacks will be provided en route. As you arrive at the summit you'll experience the cold temperatures, and will also visit the impressive Lava Lake in the crater.
Dinner and overnight on the summit in ICCN shelters. (2 people in cabins, 12 cabins total)
DAY 3: Nyiragongo Volcano - Kibumba Camps
06:30 am - After an early visit to the lava lake this morning, you will enjoy your breakfast and begin the descent down the mountain to the starting point - this will take about three hours. You will then arrive at the ranger post patrol where you can take some time to write some comments. You will then drive to Kibumba to enjoy the Kibumba Campsite between Nyiragongo Volcano and Bukima (gorilla trekking park).
You will enjoy lunch at the campsite restaurant here and also take some time to relax.
Dinner and overnight at the campsite this evening.
DAY 4: Gorilla Trekking - Kibumba Camp
07:15 am - This morning you will be picked up from the campsite and will travel to Virunga National Park in the northern part of Bukima in the direction of Rutshuru along Nyiragongo and Nyamulagira volcanoes. You will drive through the fields of lava that are remnants of the volcano eruption of 2002. Once we have arrived at Bukima, you will enjoy a full panoramic view of the volcanoes, home of the mountain gorillas.
From here we will begin Gorilla trekking.
2:00 pm - After we have enjoyed the morning of trekking you will have a chance to write some comments and then we will head to Mikeno Lodge in Rumangabo to have lunch.
3:00 pm - After lunch, you will walk to Rumangabo at the National Park Headquarters where you have a chance to visit Senkwekwe, baby orphan gorillas. These gorillas were captured by park rangers from the hands of poachers.
4:00 pm - This evening you will return to Kibumb Camp to enjoy dinner and the evening overnight.
DAY 5: Kibumba - OVG - Goma
This morning and part of the afternoon today will be spent at and enjoying Kibumba Camp.
3:00 pm - After lunch, you will drive back to Goma. Here you will visit the observatory office and learn about the world's biggest lava lake and how it is monitored in different sections of the observatory.
Next, you will make your way to the Gome Souvenir Market where different models of Tchikudu, gorillas, pirogues, and African masks are found.
You will then proceed to Linda Hotel for the night. Dinner can be enjoyed at Kyumbani Lounge or Ble Dor this evening.
DAY 6: Goma - Lac Vert, Pygmies Tribe - Gisenyi
09:00 am - After breakfast this morning, you will check-out of the hotel and be transferred to the beautiful Lac Vert in the crater of the mountains where you will visit a lake.
After the lake visit, you will head to a nearby village of the Pygmies dressed in their traditional attire and will also experience their traditional dance.
Next, we will make our way back to the Goma border. after immigration formalities, you will transfer to Paradise Malahide Resort to enjoy the peaceful, neat, clean Rwanda Lake.
Today you will spend the day relaxing at the lodge where there are plenty of activities for you to indulge in if you prefer.
DAY 7: Gisenyi - Kigali Airport
This morning after breakfast, you will drive back to Kigali through the beautiful swinging road along the thousand hills of Rwanda up to Kigali Airport or your hotel in Kigali.
END OF SERVICES.
Included in cost:
- Transportation
- Gorilla and Volcano Permits
- 1 night at Linda Hotel, accommodation in the park in Kibumba Camp and on the top of the volcano
- Food where mentioned in the itinerary
- Cook
- Porter
- Sleeping bags
- Water
- Road taxes/tolls
- Help with visa on arrival
Excluded in cost:
- Travel insurance
- Medical services
- Meals and drinks outside of Virunga National Park