Honeymoon in Madagascar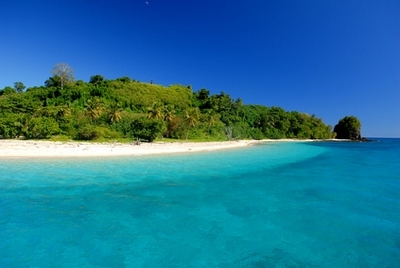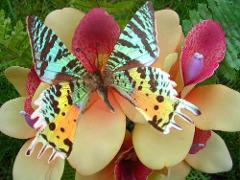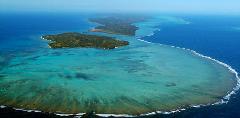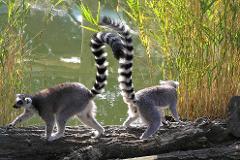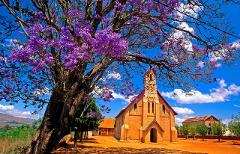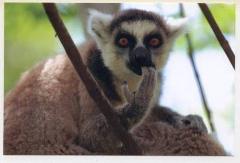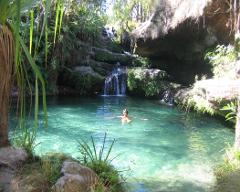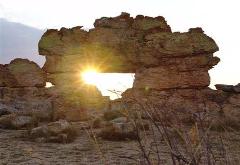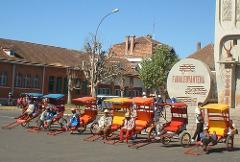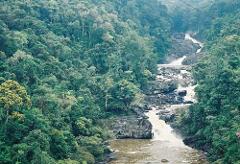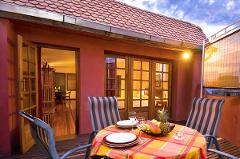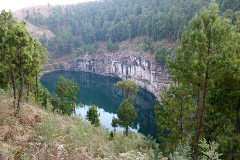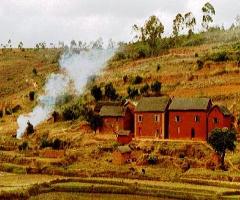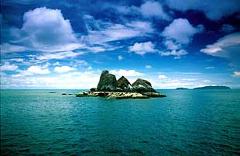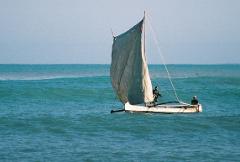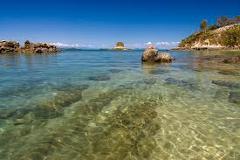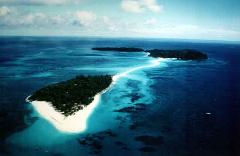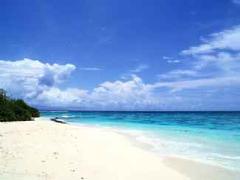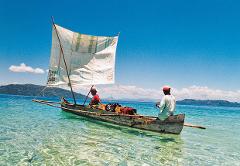 Duration: 17 Days (approx.)
Product code: mtt-7-en
Honeymoon in Madagascar!
Home to an incredible amount of endemic plants and animals, Madagascar is extremely diverse and unique.
Located off the southeast coast of Africa, the island is hugged by the turquoise hues of the Indian Ocean. Whether you're coming to explore the rainforest, the reefs, beaches, or to get up close and personal with lemurs who are only found in Madagascar, there is sure to be something that will make you question your decision to board your flight home!
Itinerary:
Day 1: Arrive in Antananarivo

Welcome to Madagascar! Once you have arrived today, you'll be met and warmly welcomed at Ivato International Airport by our representative. From the airport, you'll be transferred to the hotel for the evening.
Accommodation tonight is at Palissandre SPA hotel.
Day 2: Antananarivo
After you've enjoyed a delicious breakfast at the hotel this morning, we will head off on our first adventure.
Situated about 15km from the capital city, Antananarivo, we will visit The Royal Hill of Ambohimanga. The palace is an exceptional testimony of civilization of the high land from the fifteenth century to the nineteenth century. Representing cultural and spiritual traditions of the ancestors of the Malagasy population, Ambohimanga is considered to this day the center of religious practices and traditional religion.
We will explore this very sacred spot for around one or two hours before making our way back to the capital.
Accommodation tonight is at Palissandre SPA hotel.
Day 3: Antananarivo – Andasibe
This morning after breakfast we will make our way to Andasibe and to the Andasibe National Park.
As we drive from the capital to Andasibe, the view is incredible! On the way there you'll experience a panoramic view of the eastern part of "The Red Island". The country of Mada is sometimes referred to as The Red Island because of the red soil that dominates the central highlands. Once we have been on the road for about three or four hours, we enter Moramanga, the district Andasibe is within.
If time permits, there's a possibility we will have a chance to visit the village and one of its highlights, the market! We will then continue on the Andasibe-Mantadia National Park.
Accommodation this evening will be near the park at Vakona Forest Lodge.
Day 4: Andasibe National Park
Once we have finished breakfast at the hotel this morning, we will continue on with a visit to the Andasibe National Park.
The Andasibe National Park is a great spot to see lemurs and a number of native species too. In addition to plenty of unique fauna, there is an incredible array of flora as well. The park is a protected rain forest area complete with lush forests and plant diversity. The park is also home to the biggest lemur of Madagascar, the Indri Lemur.
We will spend approximately two or three hours exploring this beautifully situated Park.
Accommodation this evening will be near the park at Vakona Forest Lodge.

Day 5: Andasibe - Mantadio - Vakona Reserve
This morning, after breakfast, we will depart early to the Mantadia National Park. The drive is approximately one hour from the hotel to the park. Upon arrival, we will spend between three and four hours enjoying more natural beauty that Mada has to offer.
Once we have concluded our visit at the park today, we will make our way back to Andasibe Village. This afternoon, we will visit Vakona Reserve. The reserve is home to different species of lemurs, Nile Crocodiles, and more. This evening includes a nocturnal visit to see the Lemur Mouse and animals.
Accommodation this evening will be at Vakona Forest Lodge.
DAY 6: Andasibe – Akanin'ny Nofy
After an early breakfast at the hotel, we will be picked up to begin our drive to Manambato. The total ride is approximately three hours. Once you arrive, you'll be transferred by a speed boat on the Canal de Pangalanes, the ride is about 45 minutes long. We will then arrive at the Palmarium Hotel and check-in to our rooms.
Accommodation this evening is at the Palmarium Hotel.
DAY 7: Akanin'ny Nofy
Breakfast will be enjoyed at the Palmariu, Hotel this morning. The Palmarium Hotel is situated on Palmarium Reserve, or the Akanin'ny Nofy, which means "the nest of dreams". A nest of dreams is a great way to describe this hidden paradise within Madagascar. Located on Lake Ampitabe, Akanin'ny Nofy is not accessible by car and the last few kilometers need to be done by a boat.
The reserve hosts a lush and dense lowland rainforest and is home to many lakes. Although the paths throughout are mainly flat, there is a viewpoint where you'll get an incredible view of the whole reserve.
The reserve is quite famous for its very friendly hosts, lemurs. These cute black and white, red-bellied, and many more lemurs are not only photogenic but also quite tame. In addition to lemurs, the reserve includes plenty of incredible flora and fauna. Akanin'ny Nofy is a true nature lovers haven and really does allow you to experience nature as it should be.
After we have completed a morning of exploring together, you can enjoy the afternoon free to yourself.

Accommodation at Palmarium hotel
DAY 8: Akanin'ny Nofy
Today is a day for you to explore the reserve at your leisure. Enjoy your breakfast and your own agenda today.
Accommodation at Palmarium hotel
DAY 9: Akanin'ny Nofy – Tamatave
Once we have finished breakfast today, we will prepare for our boat transfer over to Tamatave. Today we take the ultimate scenic route as we coast along the Canal de Pangalanes for approximately four hours. There are many fishing villages that lay along the banks of the canal you'll have an opportunity to view as we make our way toward Tamatave.
Tamatave, also called Toamasina, is an economic hub in Madagascar and is home to a lot of history and culture. From Creole houses built on stilts to its palm-lined Independence Avenue, the coastal city offers a great atmosphere.
Accommodation at Java hotel
DAY 10: Tamatave – Foulpointe
After breakfast this morning, we will make our way to the incredibly beautiful village of Foulpointe. The journey from Tamatave is about three hours away.
On the coast of the Indian Ocean, Foulpointe is host to a reef only about 150m out to see. Because of the protection of the reef, the shoreline is extremely calm and offers a very serene experience.
Accommodation at La Cigale hotel
DAY 11: Foulpointe – Mahambo - Sainte Marie

Once we have enjoyed our breakfast today we will transfer by car to Mahambo. Upon arrival at Mahambo we will jump to another transfer, this time by boat, to Saine Marie Island. The boat transfer is between 2 and 2.5 hours and offers spectacular views of the turquoise waters of the Indian Ocean. Once we arrive in Sainte Maire, you'll be transferred to your hotel.
Accommodation at Soanambo Hotel
DAY 12-13-14-15: Île Sainte-Marie
Île Sainte-Marie is a small island of Madagascar less than 10kms wide. The island has remained somewhat of a hidden gem as it exudes an "island living" sort of vibe without an abundance of tourists and big crowds. The island was a well-known stop off for many Indian Ocean Pirates in the 17th and 18th centuries. Although the island is said to still have some treasures buried, they are yet to be found.
In addition to hosting remnants of Pirate history, perhaps one of the greatest reasons to visit here is the fact that during certain times of the year, typically from July to September, there are large numbers of Humpback Whales that come to breed and calve in the warm waters of the Bay.
From an incredibly dense and lush forest to its breathtaking coastline the entire island boasts a picturesque moment at every corner and offers plenty of adventure too.
Your days on the Saint Marie are completely open for you to explore at your own leisure. There are plenty of experiences and excursions offered (at your own cost), or should you opt to relax at the beach and swimming, you're in one of the most beautiful spots on Earth to do so!
Accommodation at Soanambo Hotel
DAY 16: Sainte Marie - Antananarivo
Today after breakfast, you'll be transferred to the Saint Marie airport to catch your flight to Antananarivo. Once we arrive in Antananarivo we will stop at the handicraft market, the largest market in the capital, in case you want to pick up any last minute souvenirs or treats for yourself.
Accommodation at Palissandre SPA hotel.
DAY 17: Antananarivo - Airport
This morning, enjoy a lovely breakfast at the hotel before we begin our visit of Antananarivo town (time permitting). You'll then be transferred to the Ivato Airport for your international flight.
End of our service.
INCLUDED
Transfer airport - hotel – airport
Transfer port – hotel
4wd with driver speaking English and fuel during all the tour
Hotel in superior category during all the tour
Breakfast at the hotel
Entrance fees and local guide in national park and reserve mentioned on the program
NOT INCLUDED
National and international flight
Lunch and dinner
Drinks
Tips
Personal expenses
Visa and airport taxes