Kiubo Falls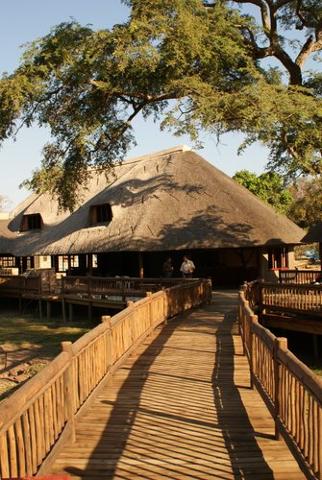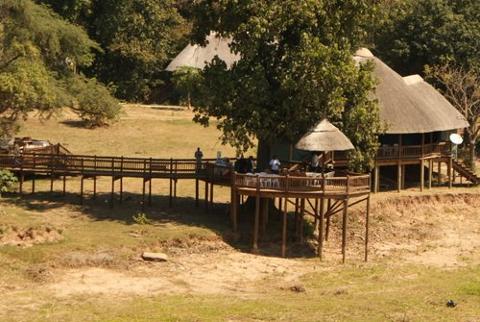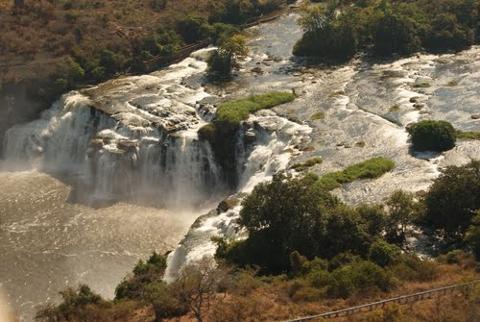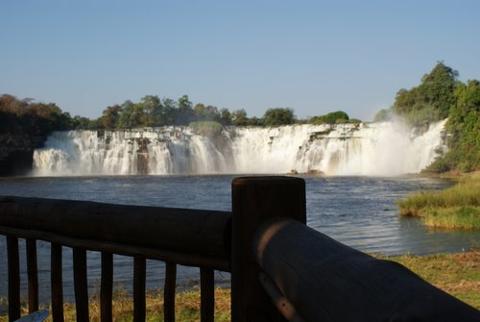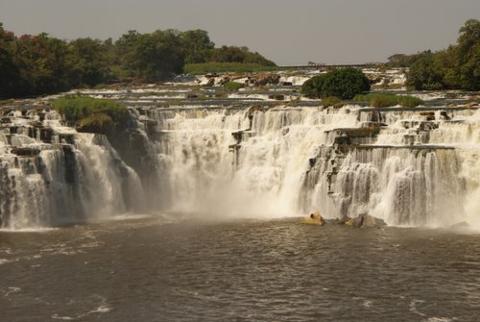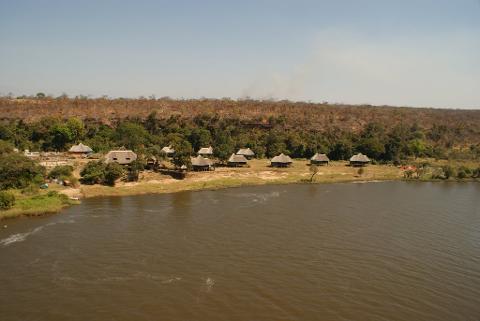 Duration: 2 Days (approx.)
Location: Lubumbashi
Product code: kiubofalls
The Democratic Republic of the Congo is quite renowned for its amazingly untouched landscape that is very raw and a prime example of nature at its finest.
The DRC is home to many beautiful waterfalls, including the Kiubo Falls. The falls which are still very much a hidden gem, are located in Katanga province. Standing at about 60 metres high and 90 metres wide, the falls are a powerful example of mother nature's force. The water tumbles over sandstone into the Lufira River. The falls are surrounded by beautiful forest that has largely been untouched and very well preserved.
You will enjoy an overnight stay at the Kiubo Lodge. The lodge is somewhat of a luxury lodge for DRC standards and is located at the foot of the falls. The Kiubo Lodge is full of character and was sure to incorporate a lot of culture during its construction. From small woodwork details to the artwork within, there is a story behind it. The winding view deck truly allows for an unobstructed view of the falls and a great place to unwind. The lodge sits on over 600 hectares of private reserve. The entire scene surrounding the lodge is very serene and will allow you to really appreciate the nature around you. The sound of the falls as they plunge into the calm waters will be a pleasure to fall asleep to as well as to wake up to in the morning.
There are plenty of hiking trails waiting to be explored in the area. While there is not a lot in terms of wildlife in the area, especially considering the Upemba Park is so near, there is an exceptional display flora. There are different species of birds, and plenty of insects in the area, both of which, in addition to the beautiful flora, make the area a great spot for photos.
Itinerary:

Day 1:
Today you will be picked up nice and early from your accommodation in Lubumbashi, between 5 and 6am, and transferred to the province of Katanga where the Kiubo Falls are located. The total drive one-way is around 5 hours from Lubumbashi.
Once you arrive, you will be taken to the beautiful Kiubo Lodge to check-in.
The lodge is situated right below the falls on the banks of the Lufira River. Once we arrive, you can explore the area at your leisure.
Day 2:

This morning after breakfast, you are able to do some more exploring at the falls, and around them before leaving for Lubumbashi.
We will then begin the journey back to Lubumbashi where you will be dropped off at your accommodation in the city.
End of services.
Included in Cost::
Accommodation (Breakfast, Lunch, and Dinner)
Car Hire
Fuel Deposit
Not Included in Cost:
Travel Insurance
Personal Items
Extra meals/snacks or drinks