Dzanga Sangha Congo-CAR Super Trip: Brazzaville to Bayanga: Gorilla Tracking and Pygmies in Deep Rainforest and Dzanga Bai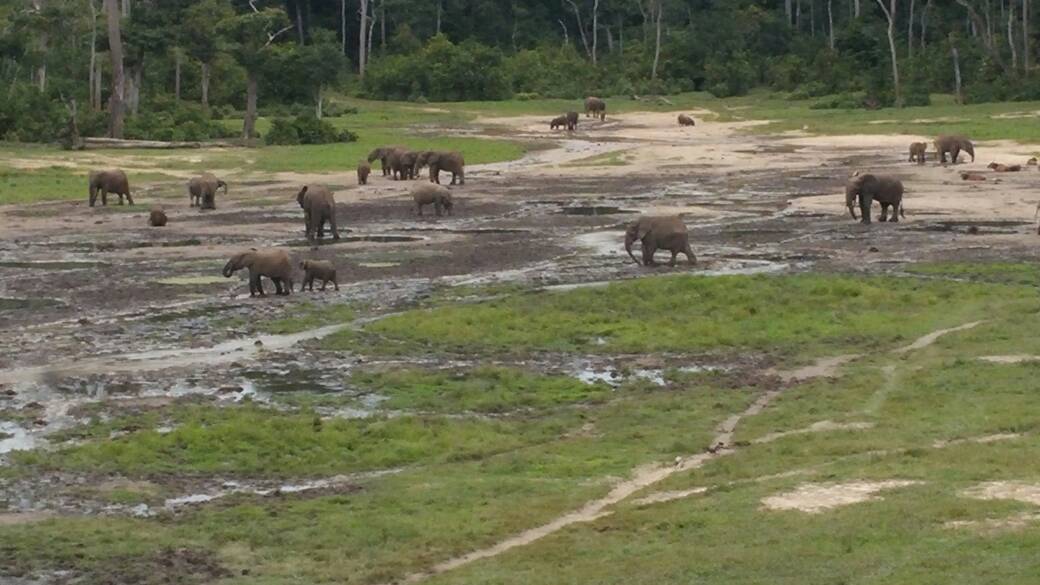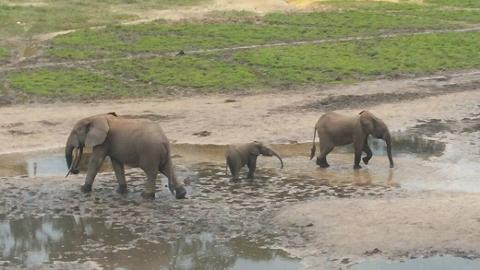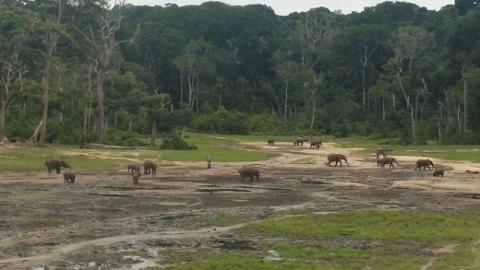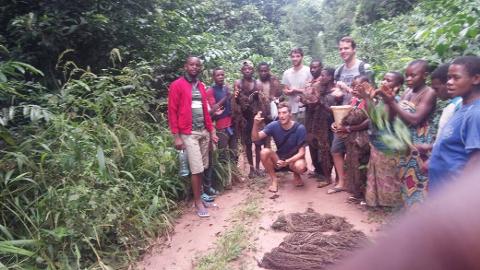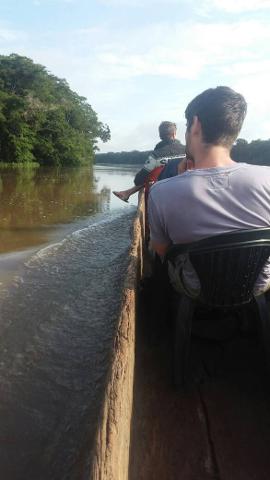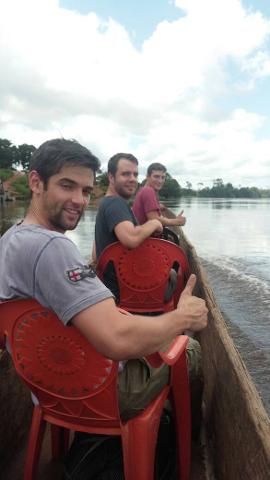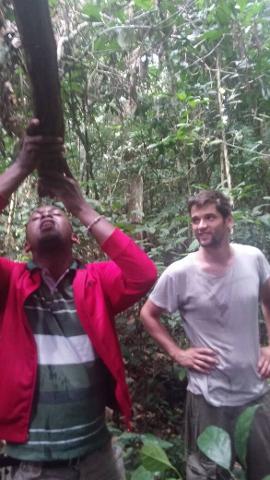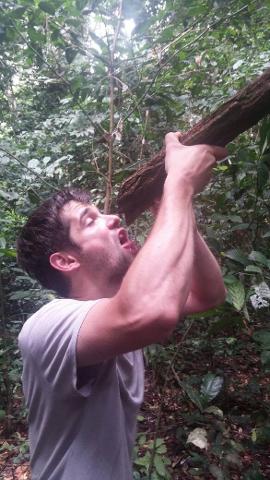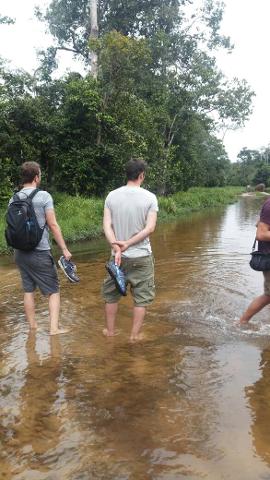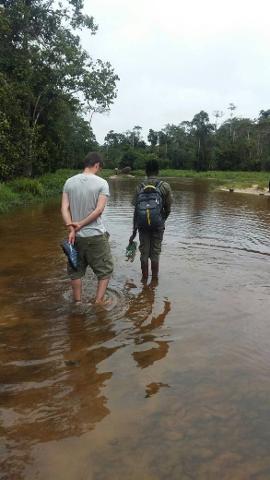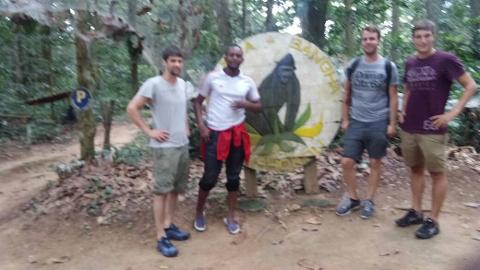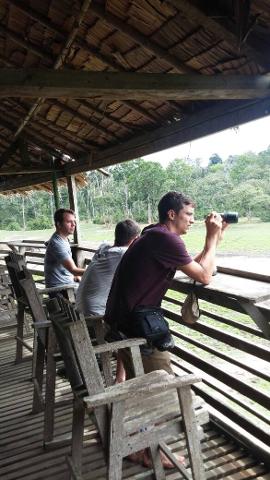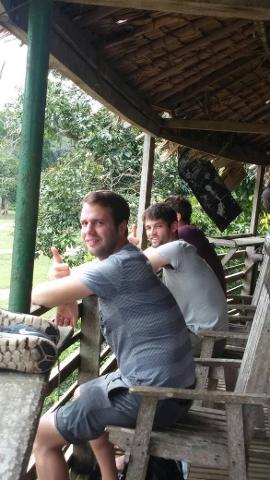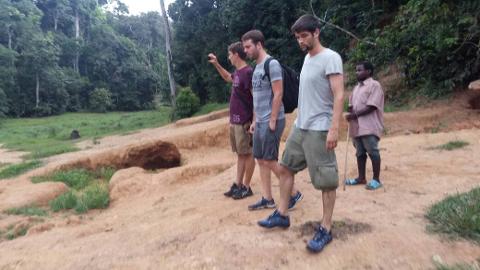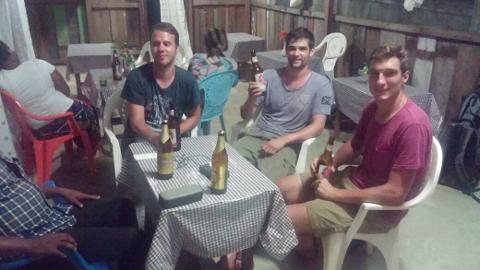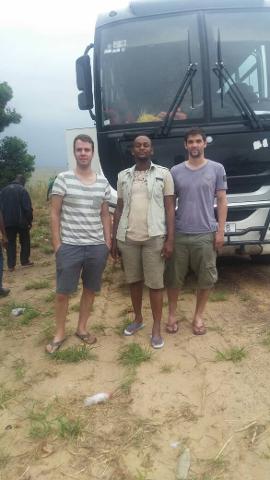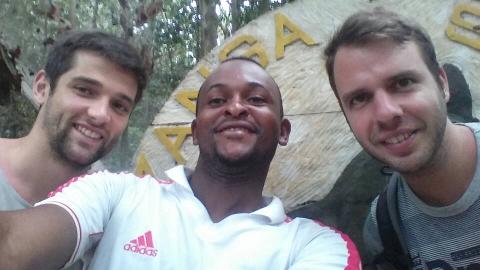 Duration: 8 Days (approx.)
Location: Brazzaville
Product code: brazzatobayanga
The Congo is a region that prides itself in its equatorial verdant jungles, numerous rivers, volcanic and fiery mountains, breathtaking waterfalls, and jaw-dropping unique and classic large wildlife.
Dzanga-Sangha is in the northern section of the Congo Basin. In the reserve, are large populations of Forest Elephant, Lowland gorillas, 16 of the country's primate species (such as De Brazza's Monkey with its distinctive white beard), hundreds of bird species, reptiles, frogs etc.

The protected reserve is one of the largest rainforests in the world. The park's forest has been very well preserved and offers an extremely raw experience of nature - one that is difficult to find these days. While there is an exceptionally large abundance of flora and fauna found in this forest, one of the largest varieties on the planet, the highlight is likely to be the Western Lowland Gorillas.
The Dzanga-Sangha Reserve is one of the very few places on Earth where Western Lowland Gorillas live. The reserve offers an opportunity for scientists to study these amazing beings in their natural habitat. Because the gorillas are in constant movement on the search for food, there is little known about them. This creates an evergrowing curiosity amongst researchers to find out more.

This tour will allow you to have a chance to see one of the most amazing animals in the wild. You will track the Lowland Gorillas with experts for a day at Bai Hokou and Mongambe, two research stations created to help with the conservation efforts of the threatened Lowland Gorillas. The Dzanga-Sangha has established a great ecotourism programme that focuses on habituating the gorillas for tourism so that conservation efforts can continue.
In addition to the reserve being one of the most spectacular displays of nature, the opportunity to interact and experience life with Pygmies is also present on this tour and is an experience that is like no other. A peek into their hunter-gatherer lifestyle and extraordinary means of living off of the land and each other is a rare opportunity to be a part of something so unique that will truly leave a lasting impression on you.
Itinerary:
Day 1: Brazzaville - Ouesso
After an early breakfast this morning, you'll be transferred to the bus station around 6am where you will depart to Ouesso at about 7am. The duration of the trip is dependent on the traffic but is typically around 10-12 hours.
Ouesso overnight.
Day 2: Ouesso - Kabo
This morning, after another early breakfast you will get the pirogue (canoe) to the beach. From here, you will leave for Kabo by boat around 9 am. The journey will take about half a day. Once you arrive at Kabo, you can enjoy an evening walk through the village.
Kabo overnight.
Day 3: Kabo - Bayanga
Leaving Kabo this morning, we will make our way to Bayanga by pirogue (canoe). The trip is all day and arrival in Bayanga is typically around 10pm.
Transport on the pirogue is a very scenic route and a great expedition.
Upon arrival this evening to Bayanga, we will check in to your accommodation where we will stay overnight.

Bayanga overnight.
Day 4: Dzanga Bai
This morning will involve visiting elephants at the famous Dzanga Bai, or the "village of elephants". The Dzanga Bai is a forest clearing near the Sangha River where large groups of elephants spend there time.
This afternoon we will head to another clearing known as the Dzanga Saline where large groups of forest elephants are known to be feeding on the mineral-rich soil of the area.
Bayanga overnight.
Day 5: Bai Hokou
Today we will spend both the morning and afternoon tracking different groups of Western Lowland Gorillas. Our first stop will be at the Bai Hokou base station.
In the afternoon, we will head out for our second gorilla tracking at Mongambe.
** Note there are two permits required to trek both groups of gorillas. This tour includes the option of purchasing either 1 or 2 permits. Should you opt for one permit you will be taken to only one of the two stations.
Bayanga overnight.

Day 6: Pygmies - Bayanga
To continue on with the theme of incredible activities on this tour, today we go with a group of Baka net hunters as they go about their daily hunter-gatherer lifestyle. You will be shown several of their medicinal plants while the hunt goes along in the background, and the excited cheers will alert us if they do catch something. THIS ACTIVITY IS NOT CONTRIVED AND THE HUNTERS ARE THERE TO CATCH THEIR FOOD SO PLEASE BE AWARE THAT SOME ANIMALS MAY BE KILLED DURING THIS TIME.
Bayanga is a small village of Pygmies and other inhabitants mainly employed by a local mill and the reserve.
We will leave Bayanga around lunchtime to make our way back to Kabo.
Kabo overnight.
Day 7: Kabo - Ouesso
Early after breakfast, we will head from Kabo to Ouesso.
Ouesso overnight.
Day 8: Ouesso - Brazzaville
Today we will leave early and begin the long bus ride back to Brazzaville where the tour ends.
End of services.
Included in cost:
Gorilla permit
Elephant permit
Government tax
Entry fees
All activities indicated in itinerary
Common bus
English speaking guide
Boat drive from Ouesso-Bayanga (both ways)
Motor Pirogue
Fuel/gas
Car
Not Included in cost:
Gratuity
Personal items
Meals and Drinks
Accommodation (ask if you need recommendations)
Important information about gorilla trekking:
In order to be allowed to visit the gorillas, good health is a prerequisite and necessity. Infectious diseases can be transmitted from humans to gorillas such as a cold or the flu. If your health is not adequate, you will not be permitted to visit the animals.
The walk is on rough and steep paths, therefore, you need to be adequately fit. You do not have to be a mountain climber but a basic level of fitness is necessary.

What to Carry:
Travel bags and a backpack (not a suitcase)
Small daypack, 25-30L, suitable as hand luggage
Solid, enclosed, ankle-high footwear with treaded sole
Warm, extra clothing (sweaters, hats, gloves)
Rain protection clothing (overpants, jacket)
Lightweight trousers in soft colours (beige or olive)
Flashlight with batteries
Sun protection (hat, sunglasses, sunscreen, grease pencil for lips)
Binoculars, camera
Additional meals and snacks (eg, candies, chocolates, granola bars)
Personal medication
Insect repellant
Disinfectant for hands