Congo-Kinshasa Visa Service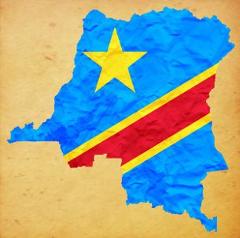 Product code: drc-visa-en
If you are traveling to the
Democratic Republic of the Congo
(
Congo-Kinshasa
) on your own, CTT can arrange an
invitation and all the documentation requirements necessary
to obtain a visa, with fast service and a very easy
form
to fill out.
CTT will take your
personal details and travel dates,
and we will issue you a visa invitation letter, instructions, and
paperwork
. Upon receipt of our material you will take it to the
nearest embassy
, along with your passport and 4 passport photos, for processing.
The rest of the requirements such as flight tickets, passport, and hotels and such that an embassy may require is easily gathered with our guidance or on your own. We have a perfect record so far for procurement of visas for visitors and clients.
Different embassies may require different documents. Please check with that embassy and select the sort you will need. If they request more you can procure the other part afterwards here online and by communicating with us.
Visa volant (Flyer Visa for arrival in Kinshasa Airport) is only available to those nationals who do not have a DRC embassy in their own country.
Note that prices for the visa documents seem to be going up every year. 2017 has seen another price rise. At this time there is no cheaper way to procure the documents offered. You may try with just the letter. Ask your embassy please.
*Please note that normal letters take up to 3 weeks on average. There are no hard dates as we are not the government nor control them. It is best to start as far in advance as possible.

**For rush service (4 to 9 open business days) please select the rush option.

***We will start the application for the invitation letter on the next business day upon receiving all required information.
****No visa services will be rendered nor started without payment. Payment is non-refundable and in advance only. We do not entertain other arrangements and there is no way to obtain CTT support for free. If you commit visa fraud, you will be reported to the same channels, so please take the laws of the DRC very seriously. You will be registered with the DGM as in-country.

*****We can arrange and sponsor your DRC visa on arrival on the border with Kisoro or Goma if you book a tour with us for about $105-120 USD cost paid to the DGM (the government) at the border. We can also supply a VIP waiting lounge at the Goma border we have oversight of, so this is a comfortable and the most painless experience of entering the DRC by far. However, this entry option only allows you 2 weeks visa period.