Bas Congo – Wild West, Livingstone Falls, and River Rapids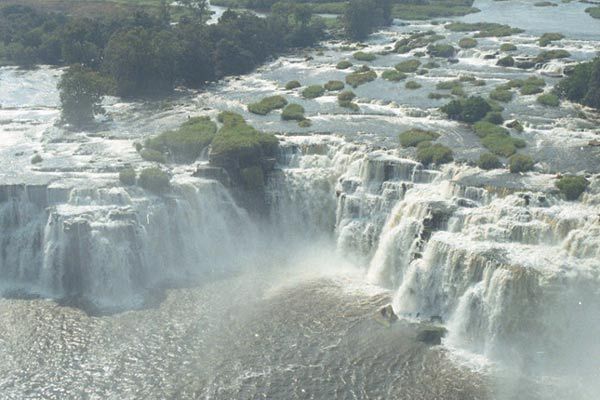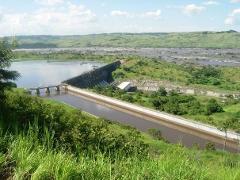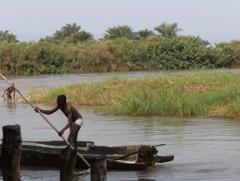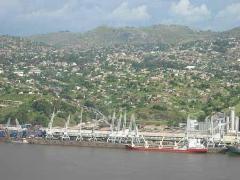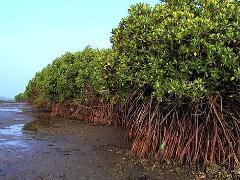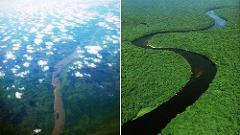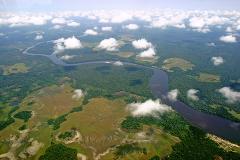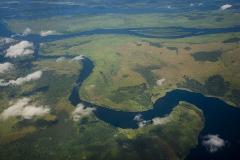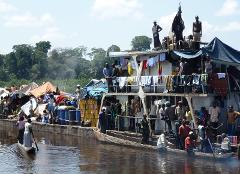 Duration: 9 Days (approx.)
Product code: drc-overland-4-en
Tour the Bas Congo province and its beautiful sights and landmarks. Inga Falls and Livingstone Falls south down the river are arguably more beautiful and moving than Victoria Falls in Zimbabwe, yet visited far less often. On this tour you will see the Congo River at its most powerful, between Kinshasa down to the ocean. Tour some of the most important commercial gateways to Africa, and enjoy a sunset over the Atlantic Ocean from Muanda. The Mangroves National Park has your fill of wildlife-watching, home to the rare manatee, and an incredible numbers of bird and fish species (many unknown).


Itinerary

Day 1: Arrival and Welcome

Welcome to Kinshasa. Our Representative greets you at the airport, assists and drops you at your hotel. After you comfortably check-in, you have an option of an evening tour of Kinshasa. Otherwise, enjoy rest, drinks, wifi, and snacks after a briefing by your guide. Overnight in Kinshasa hotel.

Day 2: Zongo Waterfalls – Kisantu Visit

After breakfast, depart for our first stop in Kisantu. Here you will enjoy a premiere collection of ancient trees and uniquely brilliant endemic flowers. After Kisantu drive to Zongo waterfalls, an amazing natural wonder located in the forest of Bas Congo. Enjoy the spectacle of a 65m high waterfall over sharp rocks that produce a natural jet about 10m high (which provides a natural bath if you fancy one). Dinner and overnight in Zongo.

Day 3: Matadi

Drive to the famed old Belgian city built on rocks. Accessible to the ocean and the major port linking the country to the rest of the world, Matadi is the main door of Kinshasa where most ships pass through. After a thorough tour of the city at the end of the mighty Livingstone Falls, check-in to your hotel and enjoy your evening free time.

Day 4: Inga

After breakfast, take a climb for a view of Belvedere. Rocky streets and sandy beaches line the city, along with the majestic Congo River, and hills that stretch out below your feet into the horizon like green gumdrops. At the foot of Peak Cambier, we can see the traditionally made artisan brick-yards. Cross the "Pont Marechal Bridge," and drive to Inga to view the panorama of Africa's mightiest dam and "Inga falls". Continue to Boma and check in to your hotel.

Day 5: Boma

Wake up today to learn more on the history of Boma, the second port of Congo after Matadi. Visit Congo's first church, dating from 1890, as well as the Baobab of Stanley, a remembrance of the most legendary African explorer. Take a boat and cruise the Congo River to the ocean, make a stop at "Banana" (the city) and check out the port city's activities. In the evening overnight at tourist hotel.

Day 7: Muanda, & Tonde Mangrove

After breakfast drive to the wonderful seaside of Muanda, with refreshing ocean breezes and gossamer white sand. Your destination is the Tonde mangroves watered by the Tonde River. Have the opportunity to see Hippos in Mangroves National Park, as well as views of many endemic birds and small mammals, and maybe even manatees! If weather permits, we will also view the historical slavery rest (Marmite des esclaves).

Day 8: Muanda & River Markets, Flight to Kinshasa

Today wake up early visit the markets, scenery, and city of Muanda. Learn and see Congolese people's everyday lives; some modern, and some as they have been for hundreds of years. After the market, transfer to the airport for a flight back to Kinshasa, and check in to your hotel for the final night. Later go for an optional nightlife tour, depending on the night enjoy a famous musician's show or Rumba concert.

Day 9: Final Day - Kinshasa Tour & Departure

After breakfast and hotel check-out, relive the highlights of your expedition and stop at local market, "Marche de Valeur," for last minute gifts. Enjoy a casual drive through town before your transfer to the airport.

Our overland tours include all transport, permits, entrance fees, taxes, 4x4 with a/c, and accommodation in safari-style lodges, villages, and tourist hotels (where applicable and possible). Meals and alcoholic drinks are extra. Congo Travel and Tours will arrange your visa facilitation upon purchase of a tour, and you must apply with our invitation letter at your nearest possible embassy.