Kinshasa – Bonobos Encounter and Grand Circuit of Stanley the Explorer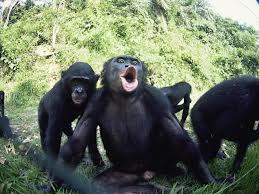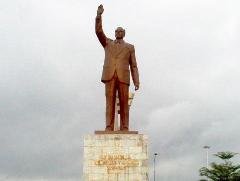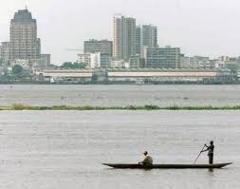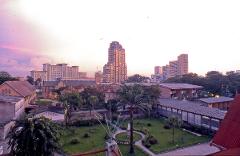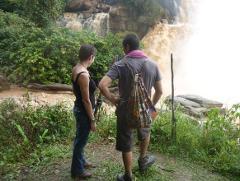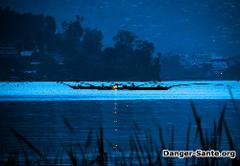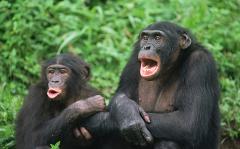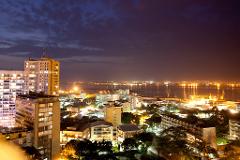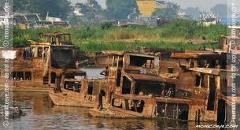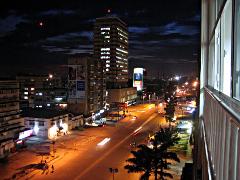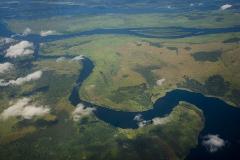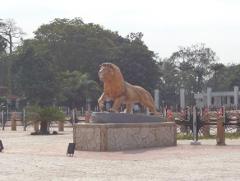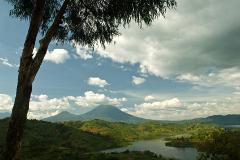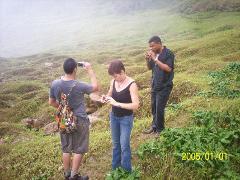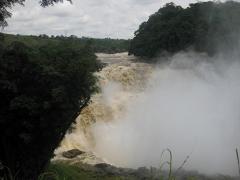 Duration: 7 Days (approx.)
Product code: drc-overland-3-en
Immerse yourself in central Africa's largest city. Tour the river-side capital of Kinshasa, and witness the highlights of its surrounding area. Visit famous sights, landmarks, natural wonders that have wowed all the famous African explorers and pioneers, and learn about the deep history of this high-energy city and the important natural and political region in which it sits.


Itinerary

Day 1: Arrival and Welcome

Welcome to our introductory Kinshasa city Tour. Our Representative greets you at the airport, assists and drops you at your hotel. After you comfortably check-in to your hotel, you have an option of a guided night excursion to see the night life of Kinshasa, or rest after a briefing with your guide. (D)

Day 2: Congo River Cruise

After breakfast, enjoy an unforgettable day on the Congo River using a speed boat with a powerful engine (200cv). Cruise from Kinshasa to Maluku, seeing the wide-spanning Malebo Pool, the Congo River rapids, and Brazzaville, capital of the Republic of the Congo on the way, until you arrive at Maluku, a picturesque fisherman's village. You will have the opportunity to share a great time with local people living on banks of the Congo River, crossing expansive and endlessly beautiful jungle! (B, L, D)

Day 3: Bonobo, Lukaya, Ma Vallée Lake

Today, your guide drives you to the Bonobo Sanctuary (Lola Ya Bonobo) to visit our close cousin. One of the great apes with 99% genetic similarity with human beings, you can find Bonobos only in the DR Congo. Bonobos are victims of hunting, forest devastation, and are living under the risk of extinction. Bonobos are also chased for meat and the babies kept as pets. Around the site there are small waterfalls and a green lake offering a good time for the whole family in DRC's most family-friendly attraction; you can taste local and traditional food under a smooth red-orange sunset. You will really enjoy ecotourism at its very finest and most responsible on the way to meet your fascinating relatives, the Bonobo's! Overnight at Kinshasa hotel. (B, L, D)

Day 4: Zongo Waterfalls

This morning we drive to Zongo waterfalls, an amazing and natural wonder located in the forest of Bas Congo. Enjoy the spectacle of a 65 m high waterfall that produces natural 10 m high jets, and have a natural bath if you wish! A real unforgettable moment for any adventurous spirit! Follow the guide and visit an electrical dam nearby, a small village, and discover where the Congo River meets Inkisi. Discover a small natural water pool in Etaka around Zongo. Overnight at Seli Safari Zongo. (B, L, D)

Day 5: Kisantu Botanical Garden

After breakfast, drive to the Botanical garden of Kisantu. There's an arboretum inside the garden with about 200 species. You will find many unique plants and trees from everywhere in the world, some of which are medicinal and often with mysterious properties. The Inkisi River crosses the garden and offers majestic spectacles. The entire garden has natural plants and trees collected for one of nature and science's biggest treasure troves of species. Enjoy a unique time in Kisantu and its surroundings. Later drive to back Kinshasa for an overnight rest. (B, L, D)

Day 6: Historical City Tour

Today enjoy a historical exploration of Kinshasa, formerly called Leopoldville, from its most tyrannical menace, Kind Leopold II of Belgium. This now huge city was once just a fisher's village called Insasa. This is a unique occasion for you to learn about Kinshasa's rich history. We visit the National Institute Museum, handcraft markets, historical statues to know more about the old city, and the first locomotive made in 1889. Stop and rest under the stately and unique Insasa Baobab tree. Gaze at the first hotel built in 1890, as well as the first church in Congo. Pass "Marche de valeur," or Boboto Center, and buy some works of art and painted tables for your memory. Overnight at Kinshasa hotel. (B, L, D)

Day 7: Final Day - Traditional Dance and Show

Today discover traditional songs and dances with the spirit of magic. Congolese tradition is often given by song and dance from generation to generation. We offer to you a moment to experience the soul of Congo with a traditional demonstration.

Our overland tours include all transport, permits, entrance fees, taxes, 4x4 with a/c, and accommodation in safari-style lodges, villages, and tourist hotels (where applicable). Alcoholic drinks are extra. Congo Travel and Tours will arrange your visa facilitation upon purchase of a tour, and you must apply with our invitation letter at your nearest possible embassy.