Congo Cultural Performance and African Banquet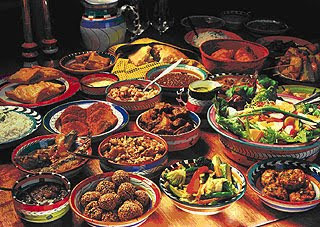 Duration: 5 Hours (approx.)
Product code: pnr-sbb-3-en
Enjoy an awesome traditional African and Congolese fusion dinner with beer, wine, and cocktails, and an evening of music and dancing at one of Pointe-Noire's best local live music venues and scenic spaces...

We can throw this event at:
Malonda Lodge Twiga Beachside HotelPyramid Surf Shack
Cactus Cafe
A Private Residence (If given advance notice and invitation.)
we arrange the band and take dietary requirements and preferences
Includes an assortment of local and Belgian beer, French wine, and imported liquors
Includes breads, fish, salads, fruits, ethnic dishes and pastries, and coffee
Includes a 1-2 hour local music performance from an ethnic musician group in Pointe Noire
*Ideal for events, weddings, corporate parties, cruise ship tours, and birthday parties.
**Ask us for special requirements and ideas!