NTT Express Plane: Niamey < > Agadez (To and From) Shuttle Flight (By Aircraft)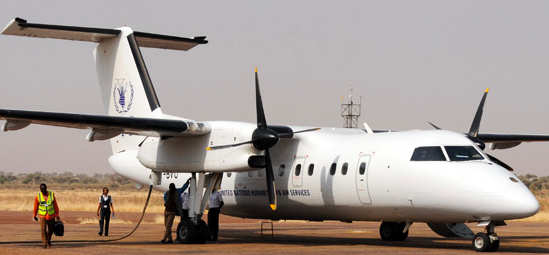 Duration: 3 Hours (approx.)
Location: Niamey
Product code: NTTflight
NTT Express: Niamey < > Agadez (To and From) Shuttle Flight
This is a cozy local shuttle flight for companies, NGO's, and missionaries, that we book and fill up weekly. The plane shuttles between NIM and AJY airport.
We can arrange hotels & ground transfers to and from each airport from your hotel at a small additional fee (and of course great tours!)
Aircraft used are a at this time for example a Twin Otter or a Dash-8 at the time of writing, that we book seats on a first-come-first served basis.
We can give discounts for groups of more than 4 as well as larger discounts for groups of 12. We can privately charter the aircraft for a different route too.
The flight schedule and times (please confirm at time of booking as well) are:

Wednesday :
NIAMEY - Agadez : 7:00am
Agadez- NIAMEY : 9:30am
Friday :
NIAMEY - Agadez : 7:00am
Agadez- NIAMEY : 9:30am
Sunday :
NIAMEY - Agadez : 7:00am
Agadez- NIAMEY : 10:40am
Note: Bookings are non-refundable however are transferrable to another internal flight in the event of a cancellation. Same-day delays do not warrant any refund, and though rare are part of travel expectations for Niger.
Rent a Plane? Air Charter and Aircraft in Niger:
We can rent group flights and charter aircraft for you in Niger and there are about a dozen different possible aircraft in NIM.
There are only aircraft available for charter in Niger. You may rent a plane anytime, even on short notice. However there are as of 2017 NO helicopters available. Just one Hind Army Gunship, and it is not for rent!
Photo credit of the awesome George K, traveling the whole world!