CHAD: 10 Day Panoramic Express Value Tour of Chad: ARCHEI, ENNEDI, CAPITAL, DESERT & HIGHLIGHTS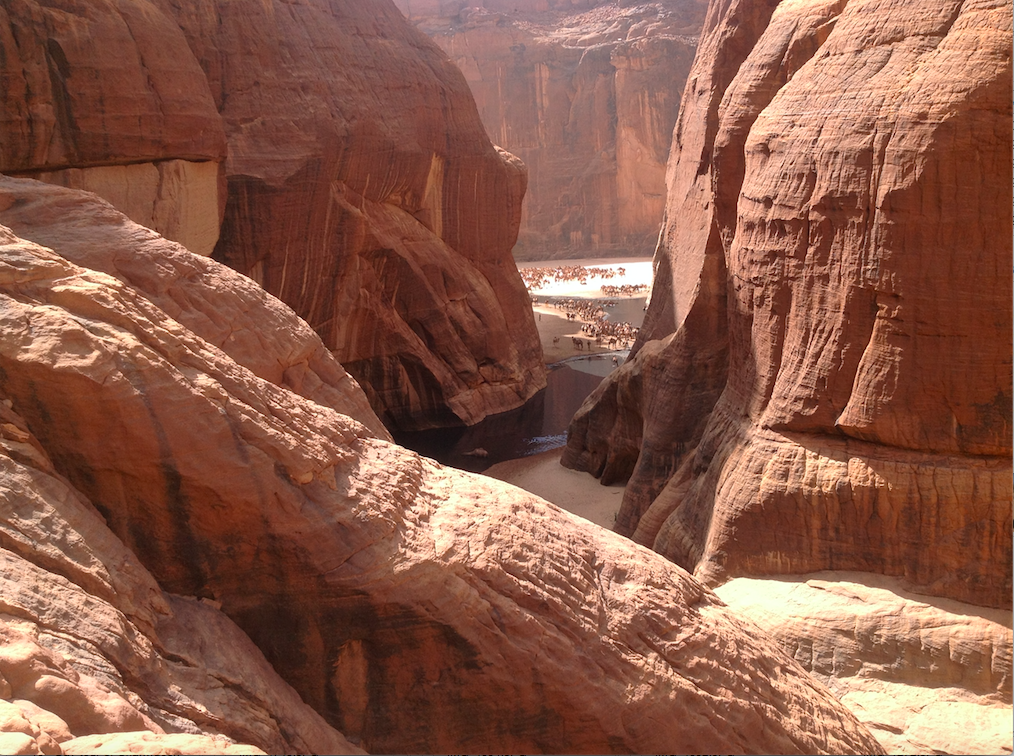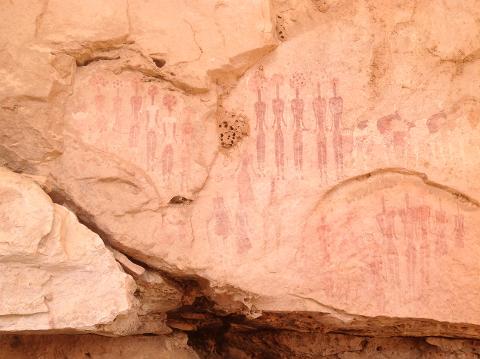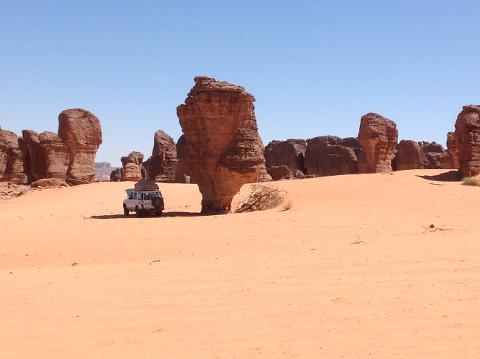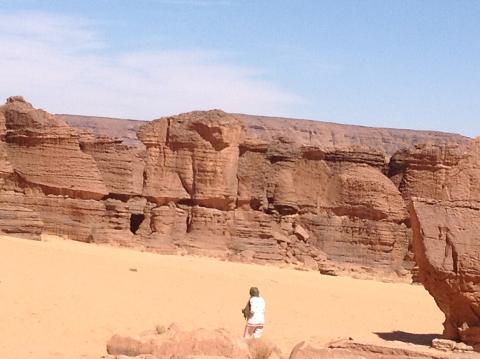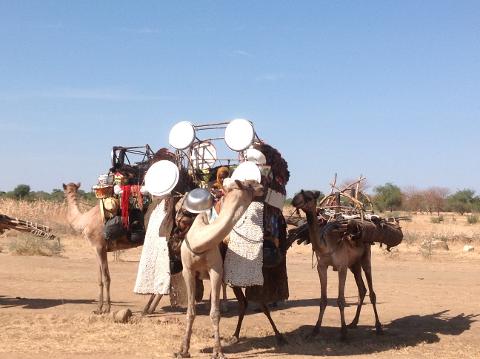 Duration: 10 Days (approx.)
Product code: chadtour
BEST PRICE TOUR OF CHAD ON THE INTERNET
NTT USES ITS CREW AND CONTACTS IN CHAD TO EXECUTE THIS TOUR AT BETTER RATES THAN ANY OTHER RESELLER OR TOUR COMPANY. WE ARE ACTUALLY IN THE SAHEL.
*YES, WE ALSO RUN A TOUR TO ZAKOUMA PARK IN THE EAST OF CHAD, WITH APN AND OUR GROUND CREW. THIS CAN BE RUN AS AN EXTENSION TO THIS TOUR OR ITS OWN SAFARI. WE SUGGEST 1 WEEK IN ZAKOUMA AFTER THIS 10 DAY TOUR AS A RELAXING CAPSTONE, FLYING FROM THE CAPITAL AS THE ROADS ARE NOT ALWAYS RELIABLE EAST (900KM)
HOWEVER FOR CHADIAN CULTURE AND FOR A GOOD SCOPE OF THE COUNTRY, THIS TOUR IS THE BEST OF THE BEST.
CHAD 10 DAY ITINERARY - ARCHEI, ENNEDI, CAPITAL, DESERT & HIGHLIGHTS - LET'S GO!!
DAY 1
Arrive – Ndjamena
Arrive Ndjamena and be transferred to your hotel. Overnight.
Hotel Chez Wou or similar with dinner
DAYS 2 - 4
Ndjamena – Ouaddai & Mongo Kalait: 1260 km
Drive from Ndjamena through the Lake Chad plains up to Massaguet. On your way visit Bitkine and other villages, stop at the Rock Ab Touyour (mountains of the vultures). From here we are already in the Guera region (Mountainous Sahelian area) marked by granite peaks.
This is the place of the Hadjerai ethnic group (the inhabitants of the stone country) where the population is dominated by farmers and hunters, they are said to have very sophisticated techniques.
We continue through the immense plain and the acacia forest known for its production of Arabic gum. We will visit Mongo, located at the edge of the massif of Aboutelfane (mount Guera, 1500m); drive through a set of hills and inhabited valleys.
We arrive in Abéchéa a transhumance zone and chief-place of Ouaddaï, this city was the former crossroads of caravan roads and used to be a big slaves' market.
From there, we take the direction of Ennedi in the North; the landscape makes us feeling the desert as we move from sedentary farmers place to nomadic breeders' area. Visit Arada and take an unpaved sandy road up to Kalait which is the gate of Ennedi.
Camping (3 nights)
Breakfast, lunch, dinner
DAYS 5 - 7
Region of Archei its paintings and guelta:120 km
We enter via the complex hydrographic system of Oued Archeï pond. Walk and drive in this spectacular Southern part of Ennedi where leave semi nomads Gaeda, Tama and Zagawa.
Points of interests: castles, cathedrals, arcs and caves everything there is gigantic. In the guelta of Archei, mythical and especially sacred place, the nomad Toubous and their enormous herds of camels will attrat your attention. The last living example crocodiles of Sahara live there. Rock paintings can be discovered :
NB: site of Terkei – Toukou – Manda Guili Cave, Archei and deli caves.
Camping (3 nights)
Breakfast, lunch, dinner
DAYS 8 - 10
Kalait / Abéché /Mongo/N'djamena : 1300 Km
From the village of Kalait, we will drive back to Abeche. Our trip will take a more ethnological aspect here. We will discover Guerra Massif through Mongo the administrative center.
Points of interest: Different ethnic groups, Mountain Abou Telfan and the Peaks of Guerra, isolated villages of Arabic Sara and Sara Kinga village.
After this ethnological part, we will drive back to Ndjamena. Spend one night then the following day relax before being transferred to the airport for the international flight.
Camping (1 night) Breakfast, lunch, dinner
+ 1 night at Hotel Chez Wou
Breakfast for the last day
END OF SERVICES
INCLUDED IN THE PRICE
- Visit fees- 02 hotel nights in Ndjamena

- Meet and Round-trip transfers
- Camping materials + tent and mats
- 4x4 vehicle with fuel and tour guide driver
- 01 chef to cook throughout the trip (breakfast, salad for lunch, hot meal in the evening)
- Mineral water throughout the tour
- Administrative Formalities
- Visit fees
NOTE: YOU MUST BRING AND PROVE TRAVEL INSURANCE TO PARTICIPATE IN THIS TRIP (MEDICAL, TRAVEL, CANCELLATION, ETC)