The Kuna Islands: San Blas Expedition & Odyssey - 3 days (With Aerial Flyover by Aircraft, and Yandup Island Top Lodging)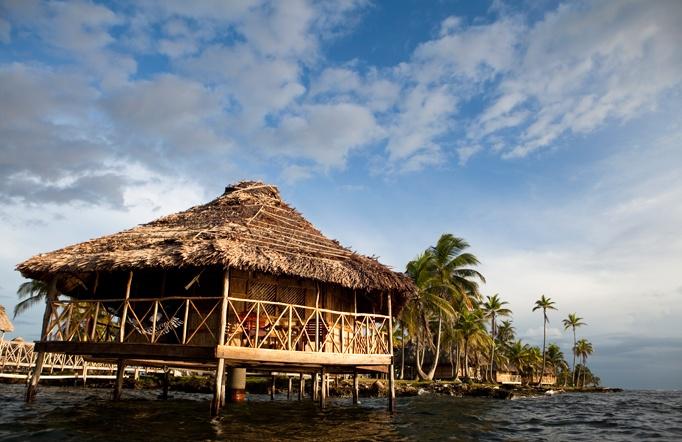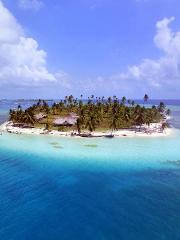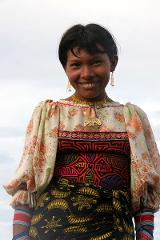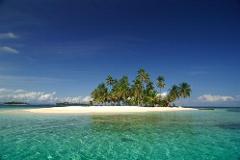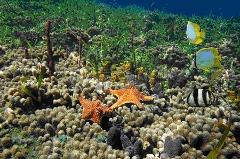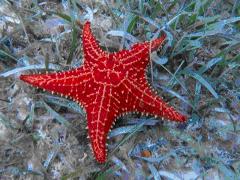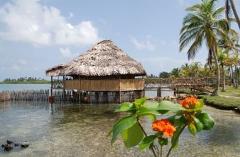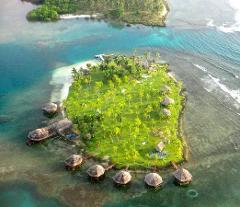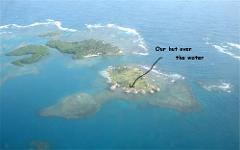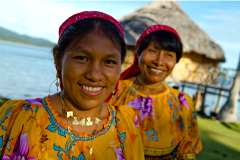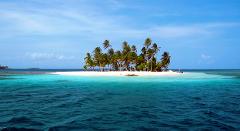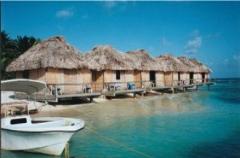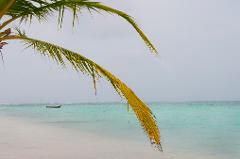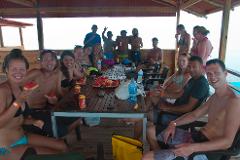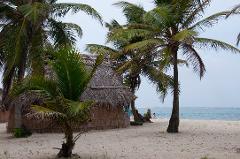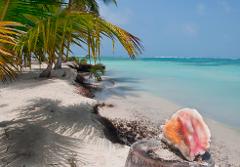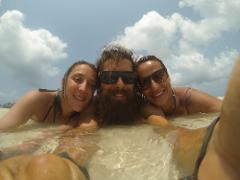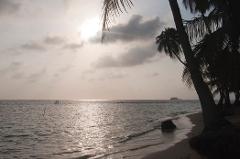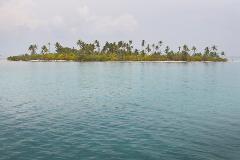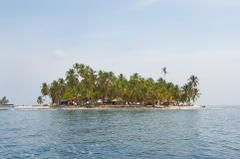 Duration: 3 Days (approx.)
Product code: pfa-3-en
All Inclusive:


This tour is our best-selling tour in Panama. The San Blas host the best preserved indigenous culture of the continent, the Kuna Indians. The archipelago of the spectacular San Blas itself is comprised by 350+ islands, only 50 or so inhabited. Emerald and Sapphire waters surround stark-white beaches, sprouting palm trees and rustic Kuna villages. - Complete Utter Escape, Real Bliss, and Amazing Scenery Far from any City Stress
*Helicopter Explorations and Transfers as part of this are also available on request. Otherwise we will take you out and over the canal by airplane (Nationally-owned DCH-6 Twin Otter Aircraft) for a flyover and scenic aerial view of the country, into and down to its remote reaches!
Day 1 – ARRIVAL TO YANDUP ISLAND RESORT AND LODGE – ODYSSEY IN THE ISLANDS
Around 4:45 a.m. this morning you are (optionally, for a small extra fee) picked up at the lobby of your hotel and transferred to Albrook Airport (PFA's fleet office location.) Otherwise make your own way to Albrook airport with Uber or a local taxi for cheap. You depart by air to San Blas early this morning and arrive at Playon Chico where a representative of the luxurious and local Yandup Lodge will meet you. Yandup Lodge is located about 15 minutes from the airport via boat, in the center of the Kuna Yala territory in San Blas. Yandup is a veritable paradise, with its own beautiful beach, surrounded by coral reefs and calm, crystal-clear water.
Yandup crowns a small archipelago, where opportunities abound for swimming between remote islands from one to the other, crossing channels of various depths with lots of sealife. Owned and operated by an actual Kuna family, the accommodations are basic but very comfortable in traditional Kuna-style huts with cozy beds, ceiling fans, private bathrooms, and a hammock on the front porch. Family-style meals are served in the dining room overlooking the Caribbean.
After settling in and having a great breakfast, your daily morning excursion includes, at your choice and your leisure, visiting inhabited beautiful islands where you can snorkel in the crystal clear waters of the Caribbean, kick back on the beautiful beach in middle of the sea, or hike an hour to visit a nearby waterfall for a frosty and refreshing swim.
The larger San Blas islands house dense tropical forests where you can walk and enjoy seclusion or a romantic time alone with your partner. Return to the hotel to laze in one of the island hammocks before having lunch.
During afternoon you will have more tour options such as more snorkeling, beach time, rainforest walks, and sailing around the island in a typical Kuna dug-out canoe or sailing in boat through mangroves near the island to a natural swimming pool with blue water clear as glass and surrounded by islands and coral reefs;
You may also this afternoon explore local indian villages and see the Kuna way of life and traditional ceremonies, visit a traditional cemetery or the communal house of the "Sahilas" (Indian chiefs) where the decisions of Kuna governance and laws are enforced.
Day 2 – SAN BLAS ESCAPE AND ODYSSEY
More opportunities for all the activities outlined in day 1.
About Kuna Islands, the San Blas Islands, and the Darien Gap
Darién is the easternmost province of Panama. The area is heavily forested and undeveloped, and it is literally the end of the road for the northern section of the Pan-American Highway, which ends in the village of Yaviza. The wilderness that follows until the road starts again in Colombia is known as the Darién Gap.
Northwest of Darién, away safely into the Caribbean sea, is a spectacular destination for anyone interested in pristine rainforest and remote islands.

With PFA's Kuna Odyssey, we carry you straight to some of
the most remote and intensely beautiful and secluded reaches of the entire planet. You will not find a better escape and unique destination than this anywhere on the continent.
The local people, the Kuna, are a wonderful example of an how an indigenous people continue to flourish and practice their age old customs surrounded by the modern world. Tulekaya remains the first language of the indigenous people of San Blas. However, this is becoming less prevalent with the younger generations, who are for the most part being schooled in Spanish in Panamanian-run public schools in the region.
Tule, what the Kuna call themselves and their language, is a spoken language. It is written only phonetically; they do not have their own alphabet or written language. Spanish is widely spoken in Kuna Yala, except among the older generation Kuna, and a lesser percentage of women speaking only the Kuna language.
Day 3 - RETURN TO PANAMA CITY

This morning after breakfast, take the sea voyage back to the airstrip on the mainland, where you board our beautiful and trusty plane back to Panama City in the early morning. Back to civilization! If requested for a small extra charge, you will be met and transferred all the way to your hotel upon landing. Otherwise the airport has many taxis and Uber works in Panama easily.
-END OF SERVICES-
Included:
B (Breakfast), L (Lunch), D (Dinner) – meals included, bottled water included (1 with each meal)
(Additional and Alcoholic beverages not included)
Lodging meals as specified in the itinerary, one bottle of water per meal
Airfare from PFA's host airport (Albrook) Roundtrip
All land, air and water transportation within the tour as described. Not extra or in addition or extended ventures/charters.
Guides and entrances
2 adventure activities per day as specified in itinerary
Snorkel gear rental for $5 on site from lodge
All ages will be comfortable on this tour - not physically
strenuous not tough walking.
A maximum of 25 lbs. (12 kg) of checked luggage and
10 lbs. (5 kg) of carry-on per person is allowed.

Arrangements can be made with PFA to store luggage
that will not be needed while away from the city.
About utilities on a small island:
*NOTE: There is no hot water on the island, as the weather is tropical/equatorial ; Electricity from solar panels is available 24 hours at 110V, and small generators provide even larger electricity voltage.
About additional airport transfer services:
All airport/hotel transfers on your scheduled arrival
and departure dates can be arranged for a small extra fee from PFA. Ask us!