Panama Airplane Tour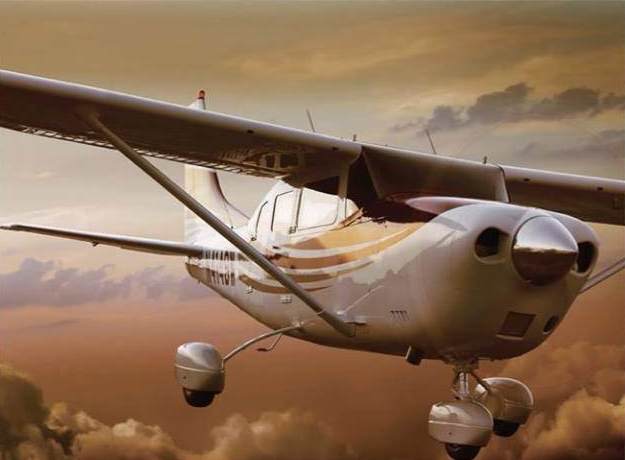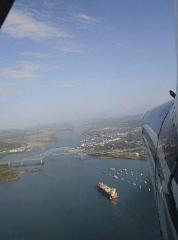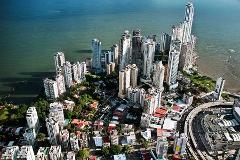 Duration: 60 Minutes (approx.)
Product code: pfa-1-en
Enjoy Panama's splendor, marvels of commerce and engineering, and biodiversity from the air.
*We are pleased to offer all our valued flyers and customers a LOW PRICE GUARANTEE on this tour. - If you find a better or valid offer, and can prove it in writing, for a similar or same tour in Panama, we will not only match but BEAT that rate, guaranteed! So soar with us and save!
This tour takes you up above and around one of the world's most important hubs to see the crowning achievement of 20th century engineering and technology, in full scale, layered against a beautiful "Lost World" of pristine jungle, islands, and beaches, as you soar like a bird.
For viewing the City, the Panama Canal, and all of its majestic natural surroundings, an airplane offers speed and dexterity to ensure you see as much of this beautiful city and the impressive canal as possible and with as low a price tag as possible. If you want to add some adrenaline to your tour, take the Panama Warbird Thrill Flight (see our above-right menu,) and experience loops, rolls, and some aerobatic fun in the sky!
Prices are based on a 1 hour tour (unless specified otherwise) and include all airport surcharges, fuel, and tax.

Prices are dependent on size of group:

Cessna - Small aircraft (3 max)
1 pax: $595 per person
2 pax: $299 per person
3 pax: $279 per person
Piper Seneca - 5 max
5 pax or the whole aircraft: $1282

Kodiak - Large aircraft (8 max)
4 pax: $469 per person
5 pax: $375 per person
6 pax: $313 per person
7 pax: $268 per person
8 pax: $235 per person

Please also see the Helicopter Tour options.

*Guides and interpreter for the entire group can be arranged in any language for $199
** Instructions to the launch point will be given upon purchase